Wanda Nara: 'Icardi extension is far away, Barcelona and Real Madrid want him'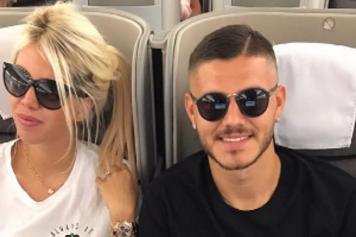 09 January at 16:56
Mauro Icardi's agent and wife Wanda Nara has spoken about the future of the Argentinean claiming that an agreement to extend the player's contract is still far away.
According to
Tyc Sports, Icardi has already decided to leave Inter at the end of the season
.
THE RENEWAL -
"The renewal of Icardi with Inter is very far away today. We are far from reaching an agreement, we have not yet received a satisfactory proposal from Inter",
Wanda Nara told
As.
THE REQUESTS -
"I do not deny that on any moment we can reach an agreement, but today we are very far. It is not logical to renew the contract for the amount of money that Mauro already earns. We believe that Mauro deserves more"
4 CLUBS ON ICARDI -
"There are very important clubs interested in Mauro, the two most important clubs in Spain, with whom we have excellent relationships, plus an English and a French team".