Wandagate strikes again: Maxi Lopez gets passport confiscated for not paying alimony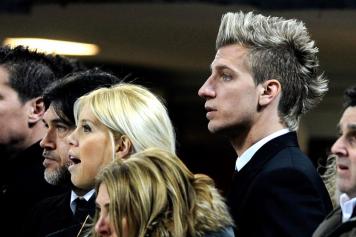 16 March at 18:10
"Hooray,Wandagate is back!"... says no-one.
Especially not Maxi Lopez, who has had his passport confiscated over his failure to pay ex-wife Wanda Nara alimony for their three children. The decision was taken by local authorities after Nara's lawyers, Marco Ventura and Flavio Sfregola, pressed charges.
Lopez and Nara were involved in a bizzarre love triangle when the supermodel left the current Torino striker to shack up with his friend, Mauro Icardi, with whom she's had a fourth child, Francesca.
According to Italian law (Lopez holds an Italian passport, as well as an Argentinian one), this penalty is standard, along with the confiscation of one's identity card, which is also valid for travel on the European continent.
Lopez has since lodged a complaint, and the divorcees are set to face off in court, where judge Sonja Siracusa will decide on the validity of Lopez's complaint.
The timing couldn't be better: though Icardi is injured, his Inter side face Roma on Saturday, whilst Lopez's Torino welcome Juventus to the Olimpico in the Derby on Sunday.
Lopez scored a penalty for Catania against Udinese not long after Nara began a relationship with Icardi, though he isn't getting a lot of starts under Giampiero Ventura this season.