Want to join the Lazio Irriducibili? Here's the dress code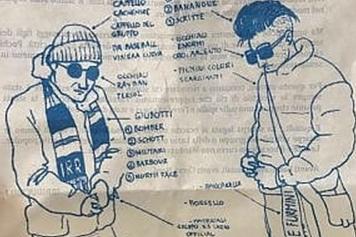 15 September at 15:38
Lazio's Irriducibili are one of the most famous ultra-groups in Italy but if you want to be a part of the Curva Nord's most feared section, you've got to look the part.

The group has issued strict instructions of what to wear when you enter the stadium as they look to stand out in true "casual" tradition.
Calciomercato.com
has got hold of a leaflet that has been distributed giving strict instructions on how to look the part.
The list includes baseball caps made from cashmere or ones that has the group's logo on them. Sunglasses, a staple item of all Italian men's wardrobes must be Ray-Ban or Persol and jackets must be in the bomber style or military but must be specific brands.

Finally, shoes have to be New Balance or Clarks but the group have stated they are prepared to tolerate Adidas. So now you know how to look cool in the Stadio Olimpico's curva nord.