Watford's Deeney attacks Torino manager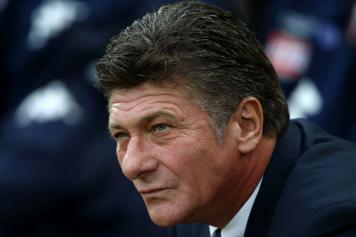 13 September at 21:30
Troy Deeney, captain of Watford,
spoke to BBC Radio 5
regarding his spell under the management of Walter Mazzarri, who now is the manager of Torino.
In fact, the English striker had a few harsh words for his former manager, accusing him of lying, as well as trying to sell him against his will.
"With Mazzarri, football had become just a job for me. We did not get along from the start. I tried to be respectful as always. However, sometimes when I scored and the team won, I found myself on the bench for the next game.
"I asked if I had done something wrong and he answered 'no, you were great'. I wanted answers, but I never got them. He also tried to sell me during the January transfer market, which I did not like.
"In fact, I had asked him if I was on the market, to which he replied 'no, we need you, you're the captain'. However, behind my back, he was trying to carry out the departure," the striker concluded.
READ MORE: The latest Italian football news