West Ham star says he could have ended up like Balotelli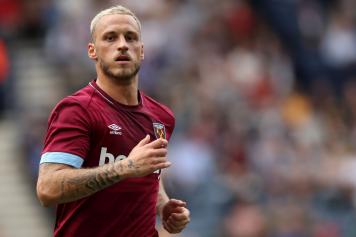 26 September at 21:00
In an
interview with Telegraaf,
West Ham attacker
Marko
Arnautovic spoke about his time at Inter, revealing that he could have ended up like Balotelli.
"Balotelli said I was crazier than him, but then I said to myself 'you can not go on like this, when your daughter reads all of this she will think that you are a fool'. My family has helped me a lot," the striker began.
Arnautovic played at Inter during the 2009-2010 season, featuring in three games in total before moving to Werder Bremen the next season. In the interview, he also spoke about the solution to his anger management problem.
"It makes me angry almost every game, opponents kick me and do everything in order to cause a reaction from my side. However, I have learnt to keep my mouth shut, put my hands down and just think about scoring. This is the best answer to the question," Arnautovic concluded.