Zanetti on Calciopoli: "We often had doubts about what was happening on the pitch"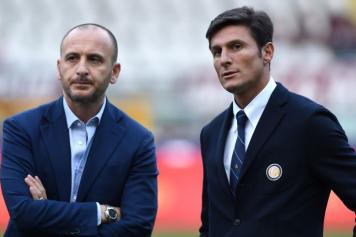 24 April at 16:46
Inter legend Javier Zanetti has labelled Calciopoli "a disgrace", and shed further light on Inter's new Chinese investors, and the role that the Moratti family will play in the club's future.

Speaking to Il Giorno, the former full-back, who represented the club from 1995 to 2014 before joining its front office, said that "there is no Inter without the Moratti family", also making a few statements about Mauro Icardi, with whom he has been quite close.

"Is he my heir? We're totally different, but as captain I always thought of the club first. If he thinks the same he won't struggle to remain here with us"
Turning to Calciopoli, the former Inter captain had some interesting things to say.

"[It's] A very sad page in Italian football history. Unfortunately some, even within the press, are pretending that it never happened. Ten years ago Italian football was seen as an embarassment in the world, luckily today the situation has changed.

"We often had doubts about what was happening on the pitch, then we found out what was happening".

Regarding the club's future, on the other hand, Zanetti called foreign investment "a good opportunity for clubs like Inter and Milan".

"Our plan is to keep growing. We know we'll encounter difficulties, but we want to build a team that can star in the league. Bringing foreign investors in? It's a reality in todau's football, Calcio isn't what it was 10 years ago, there are good arguments to sell part of the club's shares, it guarantees it a better future".

"Thohir wants the best for the club, and Moratti will be a part of this family. There is no Inter without the Moratti family, they're the club's history, and will always be present despite their minority share".

@EdoDalmonte