AC Milan: Fassone and Mirabelli out, Maldini and Marotta in?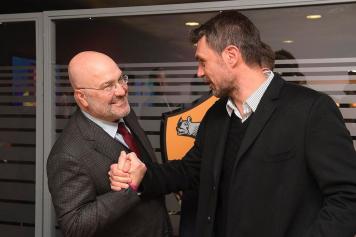 02 June at 10:10
Yonghong Li has just managed to extend his stay as Milan president, after sending a €10m tranche which should arrive on Monday. However, Elliott continues to lurk in the background.
According to the newspaper La Repubblica
, the US fund Elliott is ready to define a revolution for the San Siro side. The heavy debts, as well as the possible exclusion of Europa League, pushes the fund to come up with a drastic solution for the club.

In the event that the Yonghong Li fails to provide reassurance in regards to the economic situation, then Elliott's owner, Paul Singer, would immediately take over the majority shares of the club, preparing a revolution.
Waiting to find a new buyer, Elliott could sack Fassone and Mirabelli in order to focus on high-level managers for managing the transition. For the financial part, the names of Giovanni Gardini (Inter) and Beppe Marotta (Juve) appear, while for the sporting area the name of Paolo Maldini gathering steam.
READ MORE: Milan-Cagliari, meeting for Locatelli: the situation