Allegri; "Chiellini will start on the bench"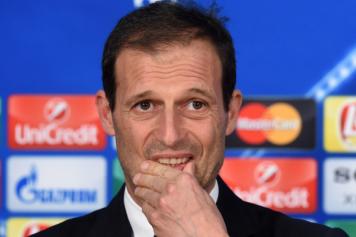 21 November at 19:22
Juventus coach Massimo Allegri has been talking at his press-conference ahead of Tuesday night's Champions League game against Sevilla:

ON THE STYLE OF PLAY: "That's simple, I will either play with Cuadrado close to the strikers or with a front-three".

ON SEVILLA: "They are a team that concede goals but at the same time, can hurt you going forward. It should be a great match".

ON THE MATCH: "We must play our game. It will be complex as we are up against the team third in the Spanish league that plays good football".

ON CHIELLINI: "He's recovered but he will be on the bench".

ON HIGUAIN: "His was a type of injury that was worse the day after the game. He'd already taken a hit with Argentina but we have the players to get the result tomorrow".

ON THE TRIDENT: "I have three players who can play as a trident, Mandzukic and Cuadrado plus one between Sturaro, Kean and Alex Sandro".

ON PJANIC & BENATIA: "Benatia has a knee problem that we are evaluating on a daily basis. Pjanic is well, I kept him on the bench against Pescara because I felt he needed a rest".

ON MANDZUKIC: "Will he return to the bench when Higuain and Dybala are fit again? Perhaps I'll play all three, but as I have said to him, the season is long and there will be times when I need him".


Steve Mitchell @barafundler