Allofs: PSG, Juventus target Draxler could 'potentially leave'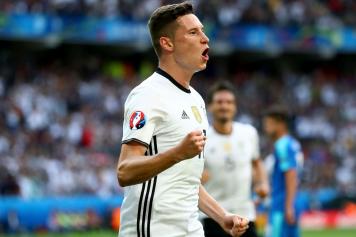 21 November at 16:09
PSG could well be back in the race for Mannschaft star Julian Draxler. Both the midfielder and Wolfsburg have come under fire for underperforming, with the 23-year-old failing to score in the league so far, and the Wolves languishing in 14th place.
"We'll evaluate the situation differently, and we may do things differently next time," director of sport Klaus Allofs told German TV channel Sport1, "Does this mean letting him [Draxler] leave? Potentially".
The German side turned down PSG's summer offer for the German international, with up to €75 million being reported as being on the table.
"This story doesn't help him, or Wolfsburg," Allofs continued, "He wants to get back to his level, he wants to help".
Draxler ended last season with five goals, joining Wolfsburg from Schalke for
€ 36m but only playing 21 Bundesliga games.
Juventus were also interested in the German, and reportedly came very close to signing him last year,
only to baulk at the price.
@EdoDalmonte