Amoyal: How Higuain and Icardi's futures could have a domino effect on Arsenal's transfer market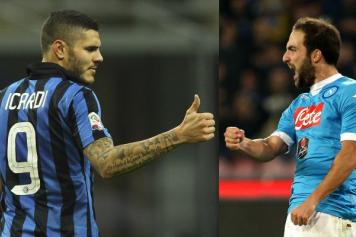 19 July at 13:30
With the Euro and Copa America behind us, club teams are starting their summer retreats and intensifying their efforts on the transfer market. In the past few days two names have dominated the transfer news headlines in Italy- Mauro Icardi and Gonzalo Higuain, their potential sales could have a big domino effect on the transfer market.

Icardi and Higuain have led Serie A in scoring in the past two seasons (for full disclosure Icardi was tied with Luca Toni in 2014/15), so not surprisingly they have a huge market. Arsenal is interested in both the Argentine strikers, while Juventus is looking to repeat the Pjanic deal by using an exit clause to acquire one of the best players on a top Serie A team.

Let's start with Icardi, who despite being only 23 and never playing for a team that qualified for the Champions League has already 58 career Serie A goals. There aren't many strikers of his age with a comparable pedigree, so it's not surprising he's been on Simeone's wish list for Atletico for quite some time. Recently Icardi has also been linked to Tottenham and Arsenal.

Icardi's agent/wife Wanda Nera has been asking for a raise since there are some teams willing to pay him a higher salary than the one he earns at Inter. This is where it gets tricky, Icardi received a big raise this time last year already and as a result Inter doesn't want to give in- they also consider him off the market despite the numerous suitors with deep pockets.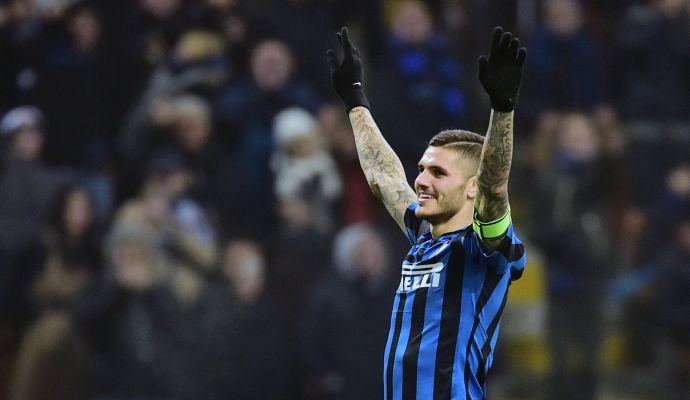 Unlike Higuain, Icardi doesn't have a release clause so likely the only feasible way to sign him is for a club to reach an agreement with his entourage on wages, which would have to be considerably higher than what he currently earns (around 4 million euro net of taxes) – by doing so Icardi would then have a good reason to push Inter to sell him.

Considering how well Icardi has performed in Serie A, it's not surprising to see that Napoli tried to sign him once Arsenal and Juventus expressed interest in Gonzalo Higuian. Inter's answer was a clear no, since losing him would be bad enough, but having him join another Serie A team would be disastrous.

Napoli now find themselves at a cross roads with Higuain. When they signed the former Real Madrid striker to a five year contract in 2013, they included an exit clause worth over 94 million euro. As Napoli's president reiterated on Monday after meeting with Juventus in the league offices, the whole point of having such a high clause is to make it hard for Higuain to leave.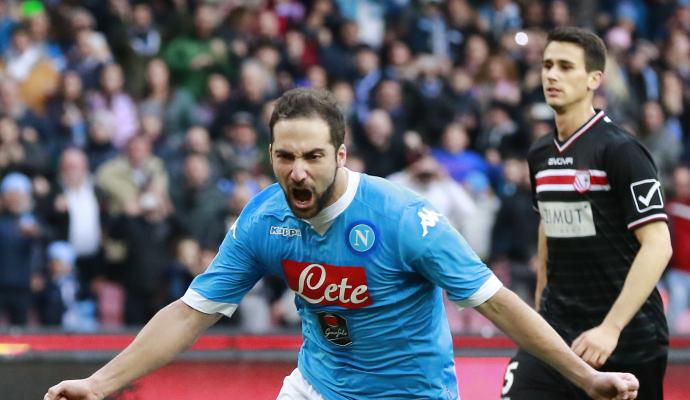 But now the clock is ticking for Napoli, especially since Higuain does not appear to be inclined to sign an extension despite the fact De Laurentiis was willing to offer him a considerable raise. Higuain could stay this summer, but then would be able to sign with any club on a free transfer in 2018- this scenario would be like Napoli cutting their nose off to spite their face.

Napoli could look to find a compromise with Higuain, who is probably a lot less popular in Naples (a very intense place to play in) after all the reports on him accepting to join Juventus. Napoli was able to rebuild their team three summers ago by selling Cavani to PSG- other than Higuain, they also acquired Albiol and Callejon with the 60 million they received.

Could Napoli do something similar with Higuain this summer? Arsenal is pondering making an offer of Giroud plus a substantial amount of cash to essentially meet the value of the exit clause. Giroud is almost certainly a better option than some of other names linked to Napoli- players like Zaza, Kalinic and Islam Slimani, so this move could make a lot of sense for everyone involved.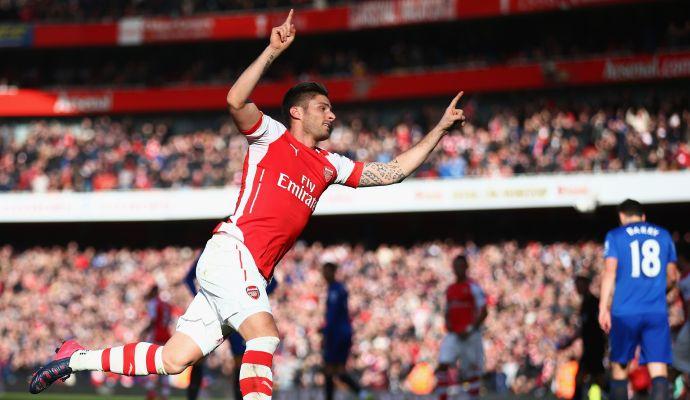 Napoli has also been linked to Alvaro Morata, a striker who also has been on Arsenal's radar. Landing the former Juventus striker will be very difficult for Napoli since he's looking for wages in the 7 million net of taxes range, but he maybe an option that makes a lot of sense for the Gunners and Chelsea.

While Juventus has been heavily linked to Higuain, especially after the striker gave his approval for a transfer to Turin, the odds of them completing the deal are very slim. While Juventus has players that Napoli has been linked to in the past, especially Rugani who used to play for Sarri at Empoli, Napoli will not make it easy for them to close the deal.

Napoli's president De Laurentiis made it very clear on Monday that he will not negotiate with Juventus, so the bianconeri's only option would be to pay the 94 million euro exit clause over two year, which are the term of the clause. While Juventus is the 9th richest club in the world according to Forbes, spending so much on a 28 year old striker does not seem to be in line with their business model.

Hypothetically Juventus could sell Zaza, for whom Wolfbsurg has offered 25 million, and Pereyra to raise around 40 million- but it would likely take the sacrifice of either Pogba, Bonucci or Rugani to make the Higuain deal feasible. It's debatable if this route would make them better in the short term.

But while Juventus' pursuit of Higuain has caused a lot of anxiety in the city of Naples, it could offer a silver lining to De Laurentiis- should Higuain depart this summer to a team abroad, he can always say "at least we ensured he didn't go to Juventus" to help minimize the disappointment of losing such a great player.

See you next Tuesday for another round of Transfer Talk.


David Amoyal is the manager of the English page on Gianluca Di Marzio's website where he also writes weekly articles. David covers transfer news for ESPN, and has appeared on numerous radio shows on Sirius XM in the US as well as TalkSport in the UK. David is the former editor in chief of Vavel USA and his articles have been featured in many sites around the world. You can follow him on Twitter @DavidAmoyal