Burdisso: "Higuain is better than Icardi"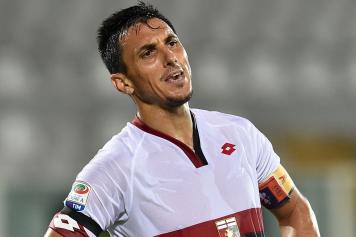 30 November at 18:16
Genoa defender Nicolas Burdisso has been talking to Radio Sportiva. After his sides outstanding win over champions Juventus last Sunday, the Argentine stopper was asked if that victory could be the catalyst to re-launch their season and he replied; "For sure, that's twice in the last three years that we've beaten them. They are the strongest team in the championship but you have nothing to lose against them".

When asked about Napoli target Simeone Jr, Burdisso explained that; "He's a good guy who has his feet on the ground. He's from a family that lives for football and he knows what he wants from the game. This is a place where he can learn a lot". Moving onto the current situation with another of his countrymen, Gonzalo Higuain, he explained that; "It's not been a good time for him recently but he remains the best player in the league. Icardi is also doing well but Gonzalo is the more important player".
Steve Mitchell @barafundler