Chelsea to bid for Romagnoli, but would Milan make that much out of his sale?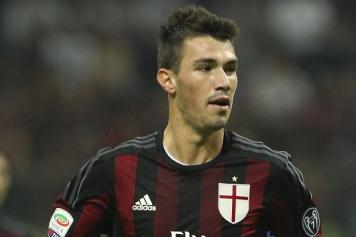 24 August at 14:01
Today, Chelsea are expected to make an offer for Milan defender Alessio Romagnoli, having sent feelers over the last few days to scan the terrain.
Having failed to land either Kostas Manolas or Kalidou Koulibaly, the Pensioners's Coach, Antonio Conte, has asked Roman Abramovich to try to land the Rossoneri's promising young centre-back.
Despite what Milan say, Romagnoli isn't unsellable, but the right price has to reach Via Aldo Rossi. For Adriano Galliani, Romagnoli would have to fetch more than €40 million, seeing as the youngster cost him €25m last summer, and Milan would need to make money from the transaction.
With Romagnoli one year into his five-year deal, amortisation alone means that he's technically cost them only €20m Rossoneri.
But there's another problem: Roma are entitled to 30% of any profits above the €25m threshold. The Rossoneri will keep the first €25m, but from thereon in, nearly a third of any profit will go to the capital.
The €20m profit we mentioned would thus be reduced by €4.5m, to about €15.5m.
Is this really enough for one of Italy's brightest defensive talents?
Federico Zanon, adapted by @EdoDalmonte