Chelsea want €28m Luis Muriel for June transfer, Samp man in no hurry to leave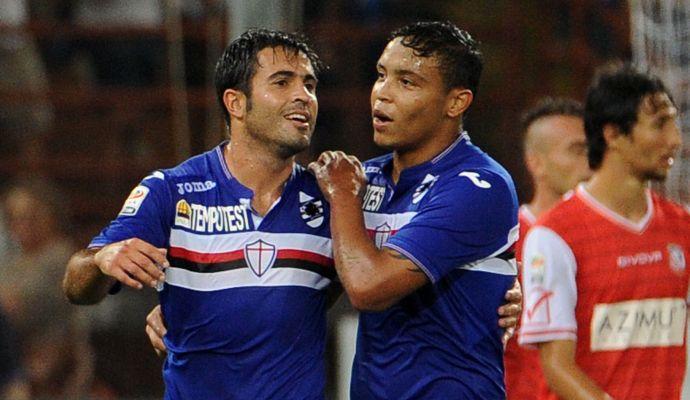 2016-30-11 - 12:21
Chelsea and Coach Antonio Conte are infatuated with Luis Muriel, our sources can reveal.
The Sampdoria striker has truly emerged as a star this season, banging in six goals in fourteen games and helping the Genoese side mount a comeback win against Sassuolo recently.
Napoli are another side that is fascinated by the prospect of signing him, seeing as star striker Arkadiusz Milik is injured.
Chelsea could also do with options up front, and have been monitoring the 25-year-old for a long time. The idea, however, is that they want to sign the Colombian this June, not in January.
The Blues want to monitor the ex-Udinese man for long before truly trusting him with a 28 million transaction, which is his release clause.
Thing is, it took Muriel a long time to get to this point, having struggled with inconsistency for a long while.
It now appears to our sources, moreover, that both Muriel and agent Alessandro Lucci want him to remain in Genoa for a few months more. The Colombian feels like he's in the right environment, and is being treated well by the team, the club and the fans. He isn't in a hurry, which explains why the Napoli option is less likely.
Thing is, Sampdoria may not have much leverage, seeing as Chelsea to pick up their man for the £24m price-tag.
@EdoDalmonte