CM Sources: real purposes behind Fassone's trip to China revealed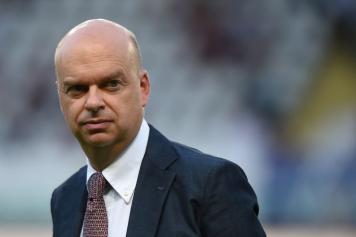 28 September at 15:27
A new AC Milan is about to born. Despite rumours suggesting that new owners had provided false bank documents during takeover talks, sources have exclusively told
calciomercato.com
that the two parties are close to finalizing the deal and have also unveiled the real purpose behind
Marco Fassone's imminent trip to China.
New AC Milan CEO will meet new investors in the Far East within the 20
th
of October. In China, Fassone is going to meet several sponsors that will play a key role in the future of the club.
No meetings have been scheduled yet, but representatives of Sino Europe are working to allow Fassone
to meet several sponsors that will be involved in the project.
After those meetings Fassone will have a first idea about
how much money AC Milan can invest in the transfer market from next January.
Sino Europe want to close the deal by the 20
th
of November, right before the Milan's derby against Inter which had also been purchased by Chinese group Suning. Sino Europe will pay
€ 500 million by that date: € 400 million will be destined to Silvio Berlusconi, whilst € 100 million will enhance the club's finances.
Sino Europe have already paid a deposit of € 100 million.
Identities of all the investors are also expected to be unveiled soon. There are not going to be more than 10 partners and each one of them will own roughly the 10% stakes in the club.
Adriano Galliani is not going to cover any role in new AC Milan's control room, despite Berlusconi's pressures to keep his right-hand man at the club. After the closing, Galliani is going to put an official end to his experience at AC Milan.
Pasquale Guarro, translated by Lorenzo Bettoni @lorebetto