Could Moratti buy out Thohir's shares and return to Inter?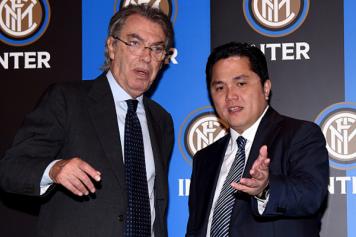 04 October at 13:40
The rumour mill has been very busy with this particular nugget: Massimo Moratti's return to Inter Milan as a minority shareholder and honorary president.
Though the former president
has denied this in the last few hours
, Tuttosport write that current minority owner Erick Thohir could hand over his shares to Moratti, who owned the club for over 21 years, winning 16 titles, including a Champions League.
Thohir is set to return to Milan on October 25th for the shareholder's meeting, where he could give what is left of his share back to Suning, only for them to be sold to Moratti.
Jingdong Zhang is said to be in favour of this move, as it would give him (and son Steven) someone of a certain weight and experience to help guide them into the future.
Moratti would be Inter's man on the ground, and a clear reference point, not to mention a link to the past.
@EdoDalmonte