Exclusive: Juventus were the first to approach €35m Liverpool target, but...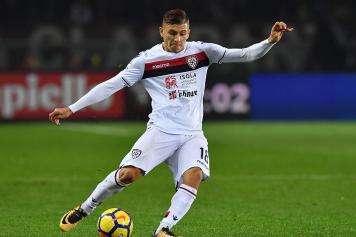 20 September at 10:45
Juventus could have had Liverpool target Nicolo' Barella last summer,
but were never able to get the talks to go anywhere.
Fabrizio Romano exclusively reveals that the Inter, Roma and Milan target was approached by the Old Lady first - at least as part of the recent spate of clubs approaching him. The actual team who first sent feelers was Roma, Walter Sabatini asking about Barella three years ago.
Either way, the Cagliari midfielder is considered to be one of the most promising young Italians, and netted six Serie A goals last season despite often playing in a deep midfield position.
Recent reports indicated
that
Liverpool were "confident"
of nabbing the 21-year-old, but that they are also facing tough competition, with Rino Gattuso very keen on Barella. Inter and Roma are also known to be long-term fans, though it now appears that even €30-35 million may not be enough for him.
Juventus themselves have gone a bit cold on Barella, because he is a major investment, and they're not sure that this would be the right approach right now.
Still, we can't exclude any surprise developments on that front…