EXCLUSIVE Prandelli: 'not ashamed by Pep's wage at City'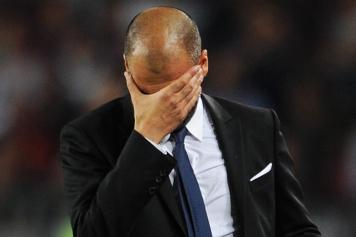 08 February at 16:03
We are approaching the week of Juventus-Napoli, a match that could be both spectacular and extremely interesting from a tactical point of view. Both teams are going through a positive moment, so they can face each other without too many tactical maneuverings. The key of the match could be the possibility for Sarri's wingers to force their direct opponents (Lichsteiner or Cuadrado on the right, Evra or Alex Sandro on the left) to defend. On the other hand, if the bianconeri will dominate the field's flanks, Higuain could remain isolated. It's difficult to make a prediction; for sure, if they will win, Napoli will have a concrete chance to put their hands on the scudetto.
Roma keep on improving, and it's clear that Spalletti's arrival has had a strong impact. He has brought more balance, and a play based on the collective and no longer on the single players. Perotti as a "falso nueve" is a great invention, as the Argentine is a player who can score and can impose his skills. Moreover, Spalletti has been very important during the last transfer market campaign: El Shaarawy, Zukanovic and Perotti himself are definitely some players suitable for his formation. This proves that the club and the technical staff have cooperated during the last transfer window.
What's happening in Rome is not evident in Florence, as demonstrated by the quarrel between Paulo Sousa and the club. And I don't see why the Della Valle family remains silent. I understand Sousa's reasons, but in football it's difficult to obtain a result when you proceed by yourself: it's essential to stand united.
I have read the news regarding Guardiola's contract with Manchester City. I am surprised but not scandalized; we are talking of course about immoral amounts, but considering the value of the coach (the best in the world together with Ancelotti), his personality and the level of the players he's going to train, €20 million –from a professional point of view- can be the right amount.
I can't forget the man of the day in England –Claudio Ranieri. In Italy we all vote for him, it's an important moment for him. In Italy, many people have underestimated his qualities, now Ranieri is taking his revenge. Winning the Premier League with Leicester would be an historical result.
We have left behind us a week with a lot of tension between managers and journalists: this happens because in Italy we always try to take away the worse from each person. We are not able to remain calm and polite after the games, and, in any case, we don't talk enough about real football, and it's a mistake, as the Italian public is extremely mature.
Cesare Prandelli translated by M.G.