EXCLUSIVE Romano: Juventus' offer for PSG wantaway Cavani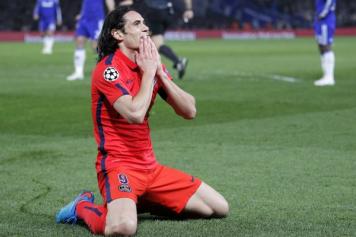 15 April at 09:51
Juventus plan to make a big offer for Edinson Cavani this summer, according to our transfer pundit Fabrizio Romano.

The Bianconeri have, as we have previously reported, constantly remained in contact with the Uruguayan international, and want to offer him a huge €7 million-a-year, three-year salary (bonuses included).

Cavani has repeatedly dropped hints that he wants out of the Parc des Princes, where he struggled to even start or, if he does, is often deployed on the wing. Clearly, Zlatan Ibrahimovic is the star there, and could shock everyone by extending his stay in Paris, likely the final straw for Cavani.

As is well known, the Bianconeri have a €5.5 million-a-year cap, so this offer underlines how much the Old Lady values him.

Though convincing an 'Italy-sick' Cavani won't be so difficult, PSG will be a far taller order, with the 29-year-old's price likely to be around the €45-50 million mark. The Parisian club is hardly well disposed towards Juventus, especially after the latter snagged Kingsley Coman from under the Ligue 1 club's noses.

The Bianconeri intend to seal the deal with Cavani first (so as to ensure that he lobbies PSG) and take care of the competition afterwards, with Atletico Madrid and the EPL in hot pursuit.
It's not as if the Uruguayan has completely bought into Juve's idea, either: he wants a four-year deal, the Bianconeri are only willing to offer him three so far, and will only add a year at a reduced salary.

It would also be important to obtain a bit of a reduction on the cost of the striker: as things stand, Juventus want to add another defender (a right-back), a central midfielder, an attacking midfielder and possibly a striker. Unsure as to whether Paul Pogba will leave, the notoriously well-run club has a squad to think about, not just a shiny striker.

Fabrizio Romano (@FabrizioRomano), translated by Edo Dalmonte (@EdoDalmonte)