EXCLUSIVE Romano: PSG offer Juventus target Cavani monster €10m wages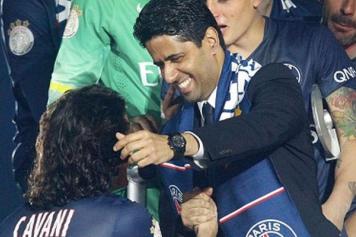 15 June at 11:43
It looks like PSG are very serious about keeping Edinson Cavani.
Long courted by Juventus, we can exclusively report that the Uruguayan international is now the object of a renewal offer, which would see him remain at the Parc des Princes until 2020, and earn €8 million a year.
A king's ransom for a player who has long been unhappy about playing second fiddle for the (departing) Zlatan Ibrahimovic, and apparently orchestrated by Nasser Al Khelaifi, who has always been a big supporter of Cavani's.
Juventus can only sit back and observe now, and hope that the Uruguayan's wish to play for them will make a difference. But they can hardly offer a base of €8m a season, or the bonuses which will likely take Cavani's salary to a total €10m.
Fabrizio Romano (@FabrizioRomano), translated by @EdoDalmonte