FOCUS Inter need a replacement for Medel. Who should they buy?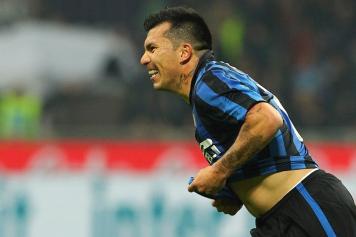 18 October at 12:25
Inter are being linked to a lot of sexy names in attack, aren't they?
And yet, one gets the feeling that the Nerazzurri's real problems lie elsewhere: the front line has excellent potential and the defence is good.
​What is still missing, shockingly enough, is the midfield, where the Nerazzurri struggle to supply both the wingers and the attack. Rather than worry about Icardi, Inter fans should focus on the offensive and defensive capabilities of the midfield, where Gary Medel, for all his tenacity, is declining.
He often plays balls sideways, forces defenders to come out on crosses and is slowing the attack down.
He'd be perfect, as he is for Chile, as part of the defence, but other options are needed in the middle: Nemanja Matic is one, Luiz Gustavo - a long-term favourite of director of sport Piero Ausilio - is another.
​Having a tough midfielder who can head the ball like Matic would allow Inter to play shorter full-backs, who would also have more licence to run, such as Nagatomo or, better, Federico Dimarco, set to return to Inter at the end of his season-long loan to Empoli.
@TramacEma, adapted by @EdoDalmonte
SURVEY
: WHO SHOULD INTER BUY IN JANUARY?