Horncastle: Is the gap between Italy and Spain getting closer?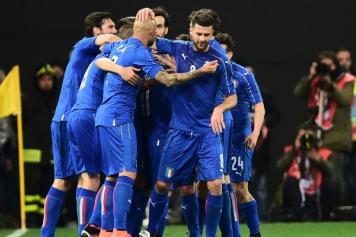 26 June at 23:30
Maybe it's bravado. Hubris even. A sense of defiance or denial. A brave face. It could just be good old-fashioned self belief. Contrary to any understandable feelings of doom and gloom and shouts of injustice, the general mood among the enlightened chattering classes of the calcio cogniscenti is surprisingly bullish ahead of Monday's Round of 16 tie with Spain in Paris. The line from Inter winger Ivan Perisic that Croatia have actually done Italy a favour has been swallowed hook, line and sinker.

Gianluca Vialli, for one, agrees. "We've got to get rid of this inferiority complex," he insisted on Sky Italia. "They're afraid of us." It wasn't an empty observation. Before playing Croatia, Gerard Piqué had warned his teammates that they had to get a result so as to avoid Italy in the next round. "Italy are very Italy at the moment," he said, "and that worries me."

The Azzurri are no longer trying to be something else like they were under Cesare Prandelli when they tried to move with the times and win differently. Be more Spanish. Less themselves. A distance was put between Italy and their football tradition. It was renounced. Shunned. Anyone nostalgic for it was a dinosaur and apparently they are not extinct in Italy. Prandelli was called a heretic. But his new religion quite unexpectedly got Italy to the final of the Euros four years ago. Victory over England at the World Cup in Brazil was its peak. Italy made 554 passes, the most at the tournament, and Tikitalia was applauded throughout the globe.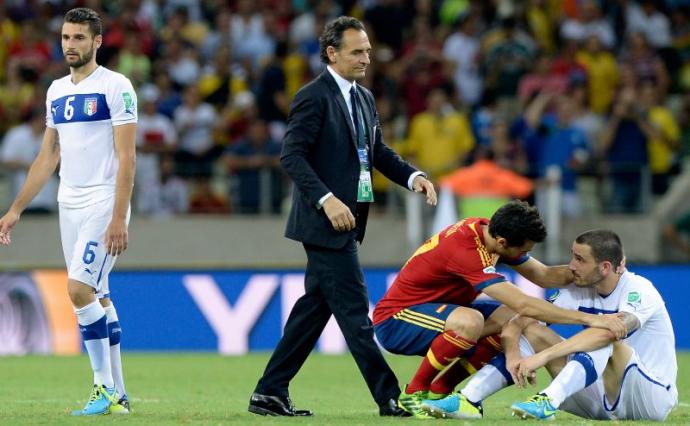 Within 10 days though, the Azzurri were out and on their way home in disgrace. Prandelli resigned and his replacement Antonio Conte, without going back to the future, has got Italy back in touch with their roots. Too much attention shouldn't be given to the Ireland game. Conte made eight changes. But the fact it featured the most fouls [40] and least passes [697] at the tournament so far still caught the eye and has played into the narrative the Spanish want to tell. "They are at ease without the ball," Piqué observed, "and they're getting results against good opponents."

The wariness is justified although recent memories of facing Italy at the Euros are very pleasant ones for the Spanish indeed. They knocked them out on penalties in the quarter-finals at Euro 2008. It was the turning point in their history, marking the beginning of an era of Spanish dominance. La Roja then retained the Euros by beating Italy 4-0 in the final four years ago. At the time Spain left the impression of being invincible. They were at the peak of their powers.

Italy arrived in Kyiv with a day's less rest and they travelled greater distances too. Spain's semi-final was already in Ukraine in Donetsk. Italy's was in Warsaw. Prandelli would later reflect that flying back to their training base in Krakow rather than straight to Kyiv was a mistake. The players were exhausted and it showed. Italy finished the game with 10 men after Thiago Motta, Prandelli's third and final substitute, needed stretchering off with half an hour still to play. Spain showed no mercy. Fernando Torres and Juan Mata both scored twice in the final 10 minutes to complete a rout.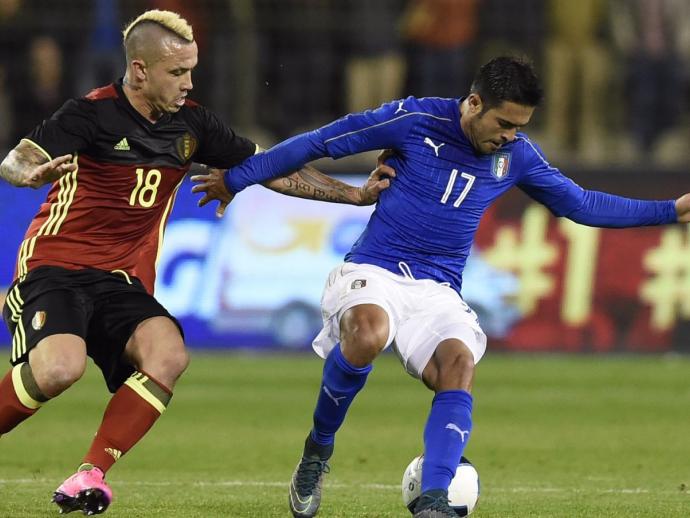 Flash forward to the present and there is a paradox looming large over this re-match. Italy's squad is not as talented as it was in Poland and the Ukraine, but they believe the gap with Spain has closed. On the one hand, the organisation and team spirit Conte has engendered, in addition to the humble acceptance of their own limits and being comfortable again in their own skin, has made them greater than the sum of their parts. Spain, on the other hand, while still favourites, have lost some of their aura and appear more vulnerable. There is a sense they can be got at.

What really inspires confidence in the Italy camp though, in contrast with the final in Kyiv in 2012, is that the players go into Monday's game fresh. Winning the group with a game to spare allowed Conte to rotate his squad and that could prove the difference in Paris. The chance to recover should allow Italy to implement their aggressive high energy pressing game. They have run more than any other team in France, already clocking up 327km. Eight of the players expected to start on Monday will have had 10 days to recharge their batteries. Spain, by contrast, have fielded the same starting XI in each of their games so far.

"Physically, we can massacre them," Vialli argues and the problems Italy caused Spain in a friendly in Udine in March, when they really had them on the ropes, deserving a win rather than a draw, is genuine cause for encouragement. The midfield battle should be fascinating too insofar that they are the complete opposite of each other. One is hyper technical. The other is hard running and physical; perfect, the Italians believe, for stopping Andres Iniesta and his amigos. The BBC also know Spain striker Alvaro Morata better than anyone. "Poor Alvaro," laughed Paulo Dybala in La Gazzetta dello Sport. "He's always joking in training that he doesn't want to face [Chiellini] because he's afraid of him."

Respect for Spain remains understandably high. They are still the favourites. Not that Conte is too bothered. "They said that about Belgium too."

@JamesHorncastle