Inter fan dies after Inter-Napoli, Serie A won't stop: the recap of the day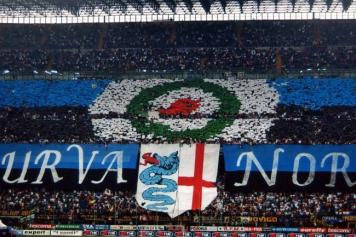 27 December at 21:15
Following the tragic events that took place in connection to the game between Inter and Napoli last night, today has been an intensive day to say the least, with lots of news on the situation.
The fight took place a few kilometres from the stadium, San Siro, and reportedly involved hundreds of ultras. According to police reports, it all started as a group of Inter ultras attacked a minibus which was full of Neapolitan fans.
From there on, things quickly got out of hand and four Napoli fans were reportedly stabbed, while the others involved of course got injuries. An Inter fan was hit by a van, belonging to Napoli fans. He sustained serious injuries and his life couldn't be saved at the hospital later on, which certainly highlights the brutality of the fight.
This morning, FIGC president Gravina stated that they were thinking about suspending the league. However, a few hours later, he made it clear that the league would go on as usual.
Inter will be forced to play their next two home games without any spectators, while a third match will be without the Curva Nord. This is due to the racist abuse towards Kalidou Koulibaly, which the Nerazzurri also released a lengthy statement about.
"That is why we feel obliged today, once again, to reiterate that anyone who does not understand or accept our history – this Club's history – is not one of us," part of the statement read. Full length can be found below.