Inter news: Fifa agent 'in talks' with Leo Messi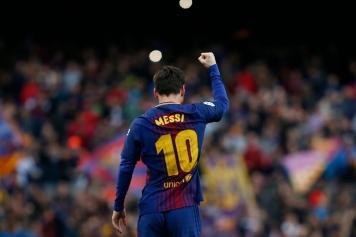 13 December at 11:00
FIFA agent Alessio Sundas insists he wants to take Lionel Messi in Italy. One year ago, the Tuscan agent had managed to get in direct contact with the management of Barcelona and with the entourage of the player, proposing a transfer to Serie A. The answer came from Spain but, in that case, it was a "no". Now the times seem to have changed and
Sundas confirms it
speaking with Radio Goal 24: "
In these days I had an exchange of emails with Pep Segura, the general manager of Barcelona, and also with Leo's father who takes care of his interests. Their reply was not a big "no" like it happened in the past.
That makes me suppose that there are some feeble chances to see Messi playing in Italy".
"Initially, my idea was to propose the deal to Napoli because I think that Messi is the only one able to approach and, in some way, revive the myth of Maradona. It would be a stimulating challenge. However, this operation with Napoli is not easy at all. Not all the clubs can afford a player like Leo and with AC Milan struggling with the UEFA sanctions, I believe that Inter remain the only reliable club, both in economic and technical terms. Bringing Messi to Inter would mean to place the unique market transfer capable of equalizing the arrival of Cristiano Ronaldo at Juventus".
A few days ago, Cristiano Ronaldo had urged Messi to join in in Serie A.