James Horncastle: Why the nerazzurri have failed to get Inter the groove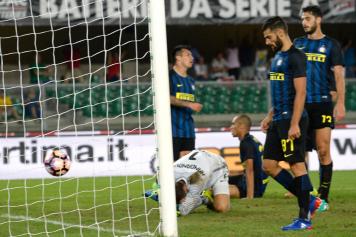 23 August at 15:45
It was 3:45 in the morning in Nanjing when Inter kicked off their Serie A campaign on Sunday. The club's new owner Jindong Zhang had promised to stay awake for it. "I will watch the game on television as will all the Suning staff as one big family," he wrote in a message wishing the team good luck for the new season.

By 5am Zhang and his 13,000 employees could be forgiven for thinking they were asleep and in the grips of a nightmare. Except the nightmare was all too real. Stunningly the game Zhang claimed "we all await with bated breath" had finished 2-0. Two-nil to Chievo and judging by that showing Inter will give him many more sleepless nights to come, not just on game-day.

On the one hand the calamitous defeat came as something of a surprise. Over the past fortnight the mood around Inter has become more upbeat. A new manager, Frank de Boer, brought new hope and fresh optimism. "Nothing is impossible," he said. Not even upsetting Juventus. "There are no unbeatable teams," de Boer pointed out. The arrivals of Ever Banega and Antonio Candreva got Interisti excited as did the supposedly imminent signing of Joao Mario for a club record transfer fee.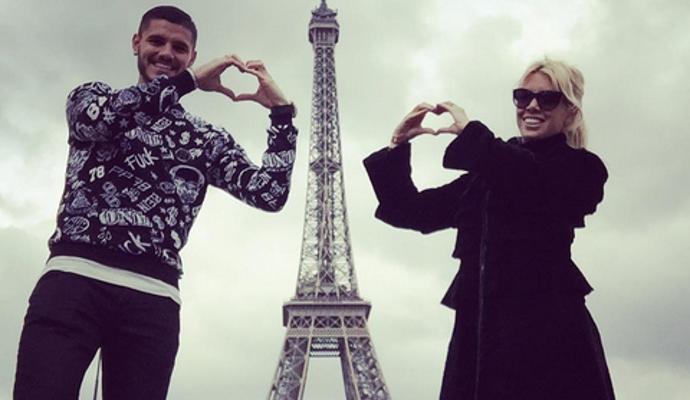 The future looked bright. Inter's new owners, Suning, have serious money behind them and appear unafraid of spending it on new talent and retaining the club's best player and captain, Mauro Icardi, whose wife opportunistically used the takeover to get her husband a better contract. On the other hand, losing to Chievo was eminently predictable.

De Boer had got the job only 12 days earlier and trained the team for 10 of them. While the sacking of Roberto Mancini had become inevitable, such were the unbridgeable differences in opinion over his role, his contract, and the players that Inter ought to be signing, it was still allowed to drag on far too long and happened far too late in pre-season.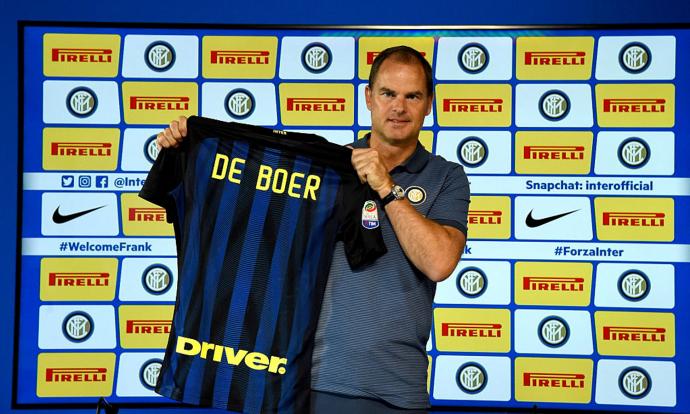 Mancini revealed in May he was prepared to step aside if Inter wished to go about their business another way. The takeover then happened, Mancini perhaps thought he could get Suning to see things from his perspective, he just had to wait patiently for an audience with them in New York. In the end, they didn't, but Suning put a new contract on the table regardless, albeit with a number of conditions he would never agree to.

Both danced around the elephant in the room when, quite simply, one or the other should have been much more decisive about an acting on the writing on the wall and calling it quits sooner. The communication could have been so much better. Instead Inter currently exist in a no-man's land where the old president and his team are still looking after the day-to-day while the new owner and his advisers have their own ideas as well.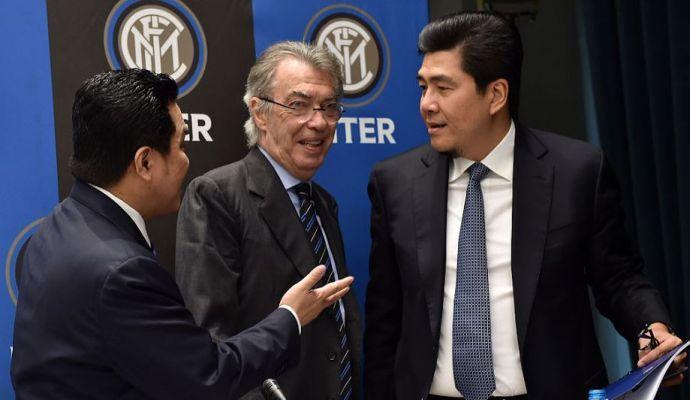 To give you an example, Erik Thohir, the honorary president, says Inter are going to make one or two new signings, Javier Zanetti, the vice-president, insists the club has to respect FFP while Suning seem undaunted about paying €45m for Joao Mario, who comes at the strong recommendation of their adviser Kia Joorabchian, who just so happens to represent the player as well.

In the meantime, Mancini has copped some of the blame for the Chievo loss. At the helm for two-thirds of Inter's pre-season, responsibility for the team's inadequate fitness levels has been laid at his door. This feels a little harsh considering the club made it very difficult for him to prepare Inter in the best possible manner. The team played four matches in 11 days on their US tour. They hit Salt Lake City, Oregon, New York and North Carolina, going coast-to-coast and then jetted off to Norway where they got hammered 6-1 by Tottenham in Mancini's last game in charge.

Even de Boer got to go on tour with the team, travelling Limerick for an exhibition match with Celtic 10 days ago. In all, Inter clocked up 40 hours worth of air-miles this summer. All for about €3m in appearance fees. Those players involved in the Euros and the Copa America missed a lot of the globe-trotting, but seeing as they're behind everyone else in their preparation, the need for the others to be up to speed was even more pressing.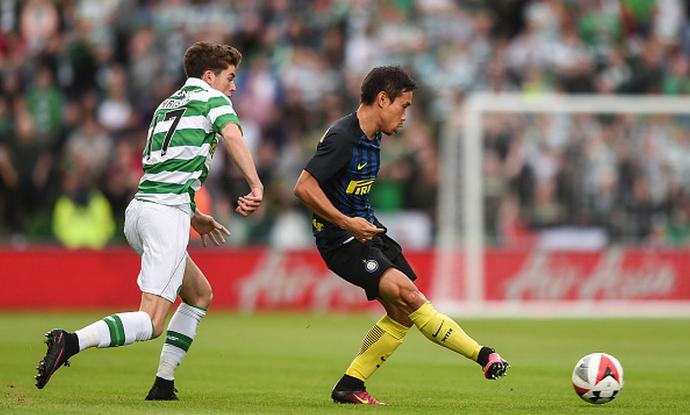 It makes you sympathise with de Boer. However, his approach to the Chievo game made no sense at all and only added to the confusion. He surprised everyone, not least his players by lining them up in a 3-5-2 at the Bentegodi. Apparently the suggestion of his assistant Orlando Trustfull, it smacked of trying to be too clever and de Boer should have trusted his own instincts instead. His preference is for a 4-3-3 or a 4-2-3-1 and this is what Inter played in the one and only friendly he had to experiment. Why change it, particularly when it delivered a 2-0 win against a Celtic side that already had six competitive games under its belt, four of which were in the Champions League?

De Boer's reasoning was that the team wasn't fit enough to play the 4-3-3 at the intensity he demands. How exactly the 3-5-2 was supposed to be easier on the players especially when justified on the basis that the players, particularly Antonio Candreva and Eder, were familiar with it, as they had played it during the Euros with Italy, boggled the mind. Antonio Conte's 3-5-2 is about hard running. It's not a walk in the park that gets results.

His team selection also sent alarm bells ringing. The inclusion of Andrea Ranocchia at the back was the first red flag. The second was the absence of Ivan Perisic in the starting line up. Also if Candreva does not have 90 minutes in his legs, why start him and make him play as a wing-back, a position that requires him to cover the entire flank on his own? The uncertainty that this generated was punished all too easily by Chievo and will be again in a country where the managers are the most tactically astute in the world.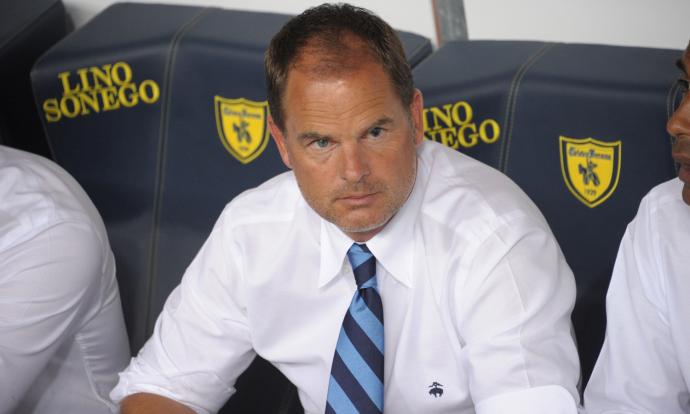 Chievo shone a light on Inter's limitations. Ranocchia is a liability and Jeison Murillo proved just as much of one in the second half of last season too. Inter could do with a centre-back and not just one who can defend. De Boer wants his teams to play out from the back and right now, Inter do not have a player capable of doing it to the level he expects. The full-backs aren't good enough and perhaps offer another explanation for the 3-5-2. Cristian Ansaldi is injured, but Caner Erkin already looks like the new Marc Montoya - written off within days of arriving in Milan.

Banega seems caught in the middle between playing as a 10 and a deep-lying playmaker. At Sevilla, he occupied the former role and in that case Inter should maybe concentrate on signing a regista. Joao Mario, for what it's worth, isn't one.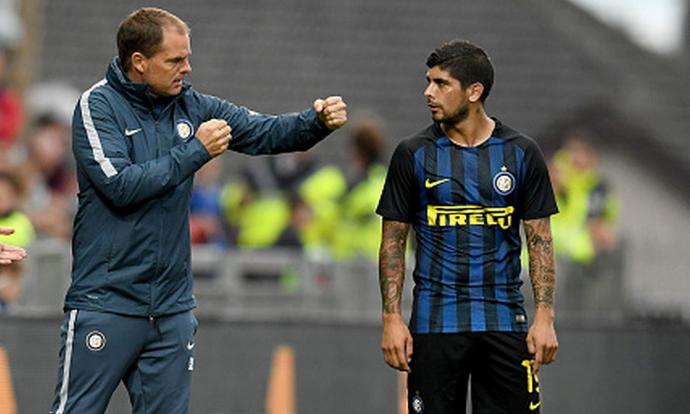 Inter also seem to have a leadership deficit. The most surprising and surreal thing about Sunday night's upset was Danilo D'Ambrosio of all people speaking as if he were Gigi Buffon after Juventus lost to Sassuolo last season. He questioned the team's attitude. "If we have only 5% or 1% less hunger than the other teams we won't go far," he told Sky Italia. "With all the humility in the world, I am not Costacurta, Zanetti, Maicon or Totti. We need to understand that this Inter side is no longer the one that won the treble and does not go out on the pitch with world class players."

Lest we forget the dressing room was not the most harmonious last year. Icardi threw his teammates under the bus in the autumn for not providing him with enough service and there was an almighty fall-out after the last game before Christmas against Lazio, which, in hindsight, was the beginning of the end for their title challenge and hopes of qualifying for the Champions League.

Make no mistake De Boer has walked into a mess, one that is of the club's making. There is great potential, but he understandably feels it'll be four months before we see the real Inter. Only then should the first judgements be made. The problem is Juventus and Roma will not wait and if Inter want to return to the Champions League, the sooner de Boer figures things out the better.

@JamesHorncastle