Horncastle: Why Pogba's Man Utd switch is the deal of the century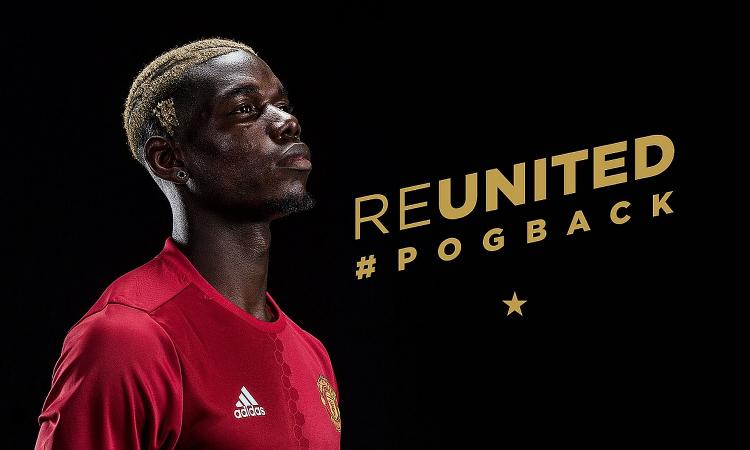 Commenta per primo
It's been said that everyone's a winner in the Paul Pogba deal. I would second that emotion although I do have one reservation.
We shouldn't forget that Serie A loses a special talent. Pogba was the only player from the league to make the Ballon d'Or shortlist in the last two years.
He drew attention to it with his star power and their loss is the Premier League's gain.
The hot-take is that his departure has made Serie A less competitive. Not because a Pogba-less Juventus is a weaker Juventus. On the contrary
it has only made them stronger. Too strong. The silver-lining - in fact, maybe the only way to consider Serie A a winner in all of this - is the trickle-down effect. Juventus didn't have to but they have re-distributed their wealth at home.
Napoli have taken the first €45m instalment of the €90m they are due for Gonzalo Higuain. Roma got €32m in one fell swoop for Miralem Pjanic. While it's true that both of Juventus' rivals have lost outstanding individuals both should emerge with stronger, deeper squads providing they are smart enough to invest it wisely.
Juventus are winners
because for the second time this century they receive a world record transfer fee for one of their players and not only that. Pogba arrived for £800k four years ago. Upon leaving, Juventus have made the biggest profit of all-time in a player sale and emerge the better for it financially and as a team.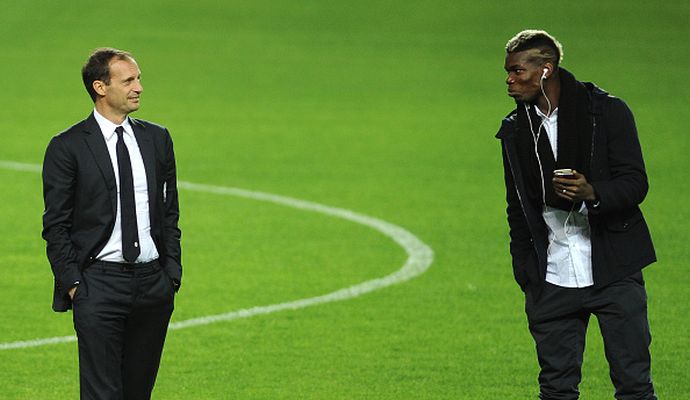 Max Allegri wasn't exaggerating when he told Pogba to think carefully before leaving because Juventus, on talent alone, are now one of the top four sides in Europe and, in my opinion, deserve to be thought of as stronger and further along than United are in the pursuit of the biggest trophy of all. United are not in the Champions League this season, nor are they guaranteed to be in it next season given the competition in the Premier League.
Still, United are winners because just as everything aligned for Juventus to extract the maximum from this deal, all their objectives coalesced too. The club as a whole sought to make a statement. The hashtag #Pogback alludes to more than Pogba's return to Old Trafford. It taps into the idea that United are back too.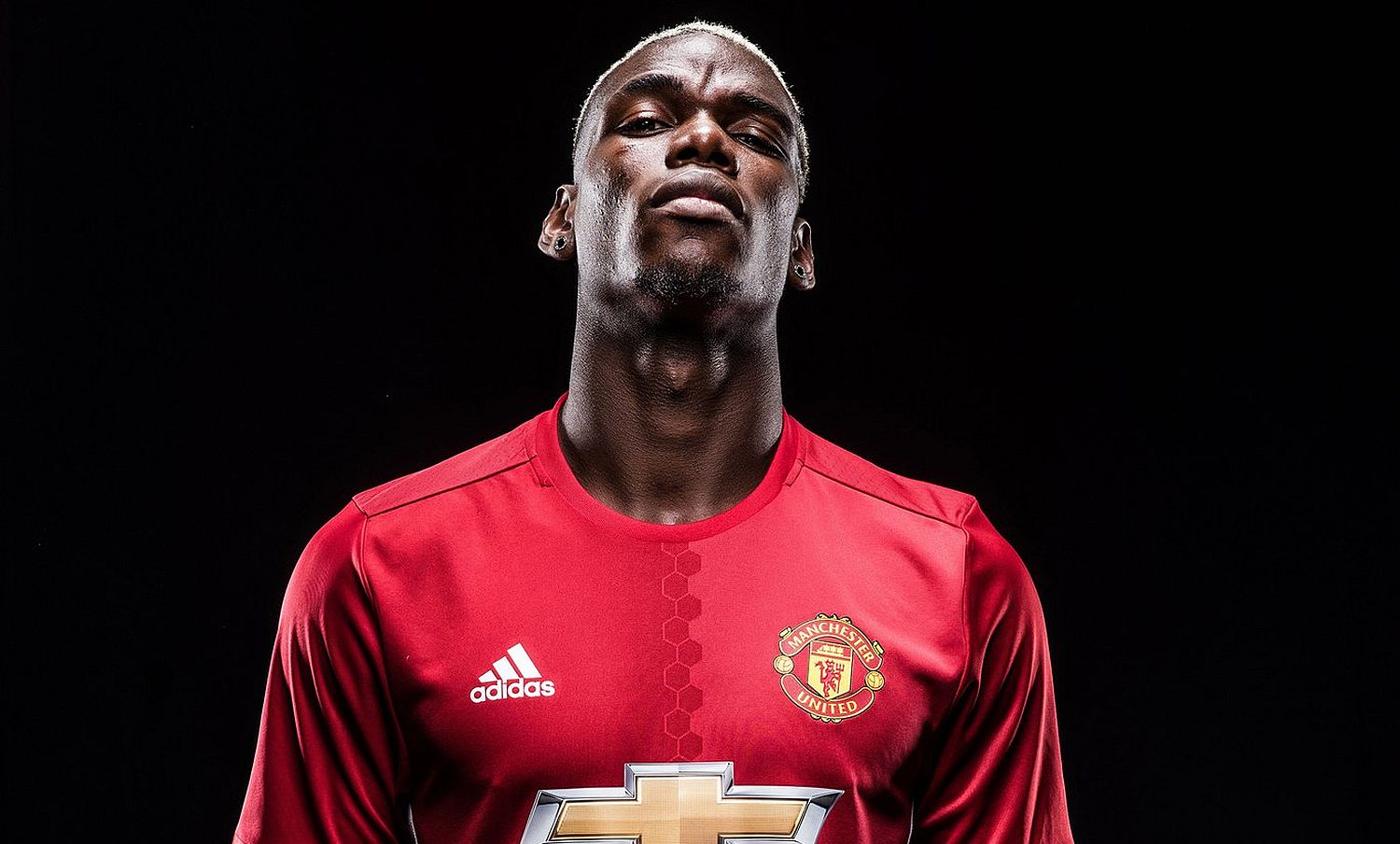 Chief executive Ed Woodward has got his Galactico signing, a cash cow to be milked to the last drop. There isn't a player in his age-group more on trend, more in tune with the zeitgeist than Pogba at the moment. Not even Neymar. Just take the Pokemon haircut as an example, the collaboration with Stormzy. This is an account Don Draper would go out of his way to land for Sterling, Cooper, Price. To return to Woodward for a moment, this was a big summer for him at least in the court of public opinion. A figure of fun even among United fans after summer after summer trying and failing to prove himself in the transfer market, he has totally delivered for his manager.
Jose Mourinho can finally "breathe" accordingly.
The Special One has got all four of the signings he wanted, crucially before United's Premier League season opener against Bournemouth. In Pogba, United acquire an established close-to-the-finished article world class midfielder who is still only 23, can still improve and can dominate for a decade.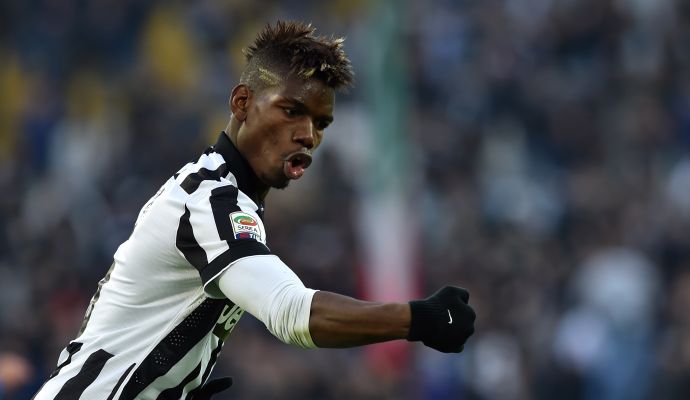 Those who doubt Pogba fail to recognise his unique talent.
Level with me for a moment: how many midfielders do you know who, in the last four years, had the physicality and athleticism to win the ball back 1152 times and also the imagination, the artistry and the technique to lay on 32 assists and score 34 goals?
He is a complete player for his role. In Premier League terms, he's a talent approximating N'Golo Kante and Riyad Mahrez rolled into one.
Pogba, the individual, is of course a winner in all of this because he will get to finish the business left unfinished in Manchester four years ago. It's a homecoming of sorts.
England is not a foreign country to him, which is another thing to United's advantage, as Pogba will not have the same issues settling in as the club's previous record signing Angel di Maria encountered.
He gets to work under another world class manager in Jose Mourinho, someone capable of taking him up yet another level. He trebles his wages and, to use an American phrase, will become the face of the franchise sharing the stage for now with Zlatan Ibrahimovic. He'll then have it to himself once his teammate retires or moves on.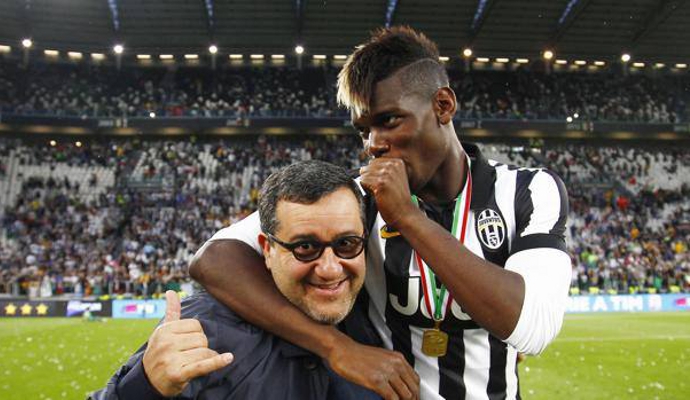 Mino Raiola is a winner too. Perhaps the biggest winner of all. In fact, we might as well declare him the winner of the transfer market as a whole this summer. Not only has he moved three of his clients to United, it would appear he is not done yet as the futures of Romelu Lukaku and Blaise Matuidi are still to be decided.
Then come Adidas. This has been quite the trifecta for them.
Think about it for a moment: Adidas athlete makes the move of the summer from one Adidas club to another.
It was probably in their interest to drag this out as long as possible. Pogba was the face of Juventus' new home shirt campaign and even amid all the speculation about United he still signed fans' Juventus shirts, presented them to Drake as a gift, and encouraged the idea he might stay, while simultaneously inking his signature on new United jerseys.
Raiola was complicit too. In July he tweeted "there is no agreement regarding Paul Pogba, much bla bla, bla." It wasn't a throwaway line.
It was the basis of an Adidas campaign that launched soon afterwards. The extra-time not only played in Juventus' favour, allowing them to bring in Dani Alves, Pjanic, Higuain and others to soften the blow of Pogba's departure
but in Adidas' too as they could tease it out, pump up the hype machine and launch it with all the explosiveness appropriate to the Pogboom trademark.
This isn't just a deal. In football terms, it's the deal of the century.
@JamesHorncastle