Juve, Barzagli: "The beauty of our squad is we have the DNA of the club"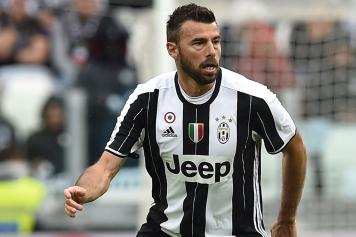 19 October at 15:39
Juventus defender Andrea Barzagli has been speaking to Sky Sport. After last night's dramatic win in Lyon in the Champions League he stated that; "In our first three matches, the teams we have played we didn't expect such hard games. Yesterday we played well in the first-half and should have taken our opportunities but then we put ourselves in difficulty but thanks to Juan (Cuadrado) we went in front. These were three very important points".

JUVE MENTALITY:
Barzagli was asked about the winning mentality the squad seems to have and he explained that; "The positive thing about this team is that we have the DNA of the club. Even at times, when things get a bit ugly, we manage to pull out a result. I think it's important now that we stay together because when there is an international break we lose something and it's not easy to get it back".

ON BUFFON – "He has shown once again what a true champion he is. I believe that the recent criticisms have been a little disrespectful".

Steve Mitchell @barafundler