Buffon has been Juventus' hero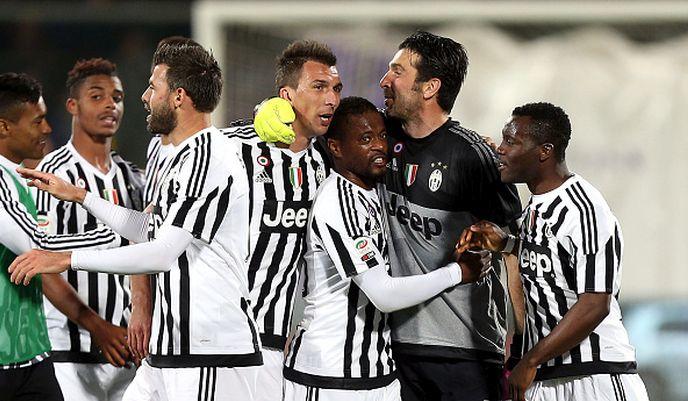 2016-25-04 - 20:25
Among all the Scudetti he has won defending the goal of Juventus, this one must be considered the best of Gigi Buffon's career. It's not only his double record for minutes unbeaten, consecutive clean sheets and some of his incredible performances that will live long in the memory, but his ability as a leader to take control of the team in their moments of difficulty.

The foundations for Juve's fifth consecutive league title, were laid at the end of October after defeat to Sassuolo, when the captain faced the cameras to give a brutal assessment of his team's poor start to the campaign, stating that; "At 38 years of age, I have no desire to play in games like this anymore. With Juventus, if you don't want to fight and sweat you risked receiving more criticism than you would playing in any other shirt. We must take responsibility and we should stop arguing so much with referees and be more humble with ourselves. Using alibis is a trademark of losers and Juve are not accustomed to this". Harsh words indeed that if spoken by another player, may have caused cracks in the dressing-room but because they were stated by Buffon, they laid the foundations for an incredible comeback and the rest is history.

Consider this his best ever season for several reasons; the arrival of Neto in the summer could have been seen as a lack of confidence in the Italian number one. Buffon has never been left out of the squad once all season, reducing his teammate to just one Serie A game (against Frosinone) and producing top-class performances time and time again to prove he is the best in the business. Then there are those records, 973 minutes unbeaten, 10 consecutive clean sheets in the second-half of the campaign with only a penalty from Belotti, a header from Alex and a Kalinic strike breaching his goal.
Now Buffon has the desire to write another record by appearing in his sixth World Cup finals in 2018 before as he announced
at the weekend
, considering his future. Before that however, he will be hungry for a sixth consecutive Scudetto starting in August.
By @NicolaBalice, translation by Steve Mitchell @barafundler