Juve news: Arsenal target wanted if Pjanic leaves, Man Utd defender could replace Rugani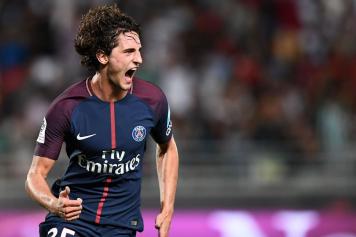 20 July at 11:15
Cristiano Ronaldo is probably the biggest signing in the history of Juventus but the arrival of CR7 in Turin is not the last transfer of the summer for the Old Lady who is now due to sell some of her outcasts and/or top players.
Chelsea are interested in signing both Miralem Pjanic and Daniele Rugani and if the Blues offer more than € 45 million for the Italian defender, Juve will accept to sell him.
As for Pjanic, the Bosnia International is not wanted out of the Allianz Stadium but the Old Lady could decide to sell him if the receives an offer above € 80 million
. Pjanic's new agent Fali Ramadani
(READ MORE)
is on very good terms with both Chelsea and Barcelona and he is now trying to see if there is any chance for the former Roma star to move to London or Barcelona.
If Juventus sell Pjanic, either Pogba or Rabiot could arrive at the Allianz Stadium,
Tuttospot reports, while Rugani's possible replacements are the likes of Diego Godin, José Maria Gimenez or Victor Lindelof
who had a disappointing debut season with Manchester United.