Juve, there isn't only Witsel: here are some of the other targets. As for Lukaku....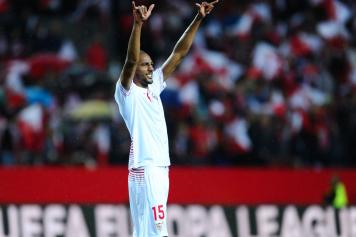 29 November at 19:55
Juventus are looking to keep improving even if they do have a very strong roster. Juve coach Massimiliano Allegri and the
bianconeri
management wanted to sign a midfielder late last summer but then eventually failed to finalize a deal for Zenit's Axel Witsel. The Belgian international remains a top target for the Italian champions but he isn't the only one as Juve want to sign a midfielder in January. According to Premium Sport, here are the three midfielders that Juventus have been working on of late (other than Witsel) : Genoa's Rincon who has a 20 million euros value (as Hernanes might be part of the deal), Sevilla's N'Zonzi and Lyon's Tolisso. Both N'Zonzi and Tolisso have a 30 million euros value.In both cases, the players would not be able to participate in this year's Champions league for Juve since they have already appeared in the competition with another club.
MIDFIELDER AND THAT'S IT ? We all know that Juventus' main objective will be to find a midfielder but will it end there? They have a lot of injuries at the back which could also force them to acquire a defender as well. Is that it ? Well Juventus are also strongly targeting Everton's Lukaku for next summer and they have been closely following him. According to the
Liverpool Echo
, a few Juve scouts were present to watch Lukaku over the past few weeks.
Jean-Luca Mascaro (@CalcioNews89)