Juventus, between Fabinho and Darmian...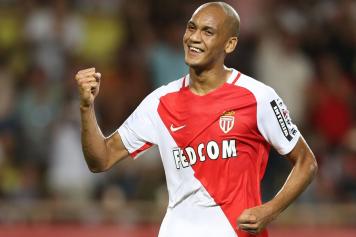 08 November at 23:18
They play the same position but they are two different players. Juventus know that Lichtsteiner will probably be leaving the club soon (in January or in June) so this is why they are looking to sign a new right-back capable of covering that role. Matteo Darmian of Manchester United and Fabinho of Monaco are two targets for Juve.
DARMIAN- Darmian's started off his Manchester United career on the right foot but has struggled to get playing time this season under José Mourinho. The Italian player arrived at Manchester from Torino for 18 million euros as his contract is set to expire in 2019. It will be hard for him to leave in January since he has now started to play more for United but a 2017 departure is still on the cards. United could decide to let him go on a loan with an option or an obligation to buy him back. Inter are also very interested in the player.
FABINHO- Juve like Fabinho a lot, as the Brazilian wing-back has done well for Monaco this season scoring five goals for them so far. Manchester United have been on the player for some time now. If United do get to sign him, then Darmian would be free to leave and a return to Italy will then be likely.
Article by Federico Zanon, adapted and translated by Jean-Luca Mascaro (@CalcioNews89)