Juventus drop Pogba hint?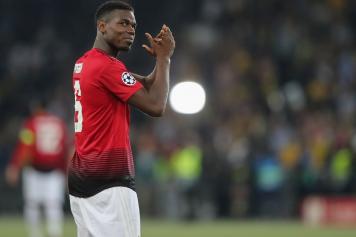 26 September at 14:05
The future of Paul Pogba is one of the biggest talking points of these days in Europe. The relationship between the Frenchman and José Mourinho hit a new low yesterday when the Special One withdrawn the player's captain harm-band after his comments on the Red Devils' playing style.

Now, as we reported earlier today, Juventus are keeping a close eye on their former star. The Old Lady dreams the return of Pogba even if, right now, there are no ongoing talks with neither Man U nor the player's entourage.

The Serie A giants, however, made fans talk this morning as they posted a picture of Pogba on their official Twitter account.

STAT - La Juventus ha vinto tutte le ultime cinque partite interne con il Bologna in Serie A: è la miglior striscia per i bianconeri contro i rossoblù nello scontro diretto tra le mura amiche. #JuveBologna pic.twitter.com/8f2Z1PVUVF

— JuventusFC (@juventusfc) 26 settembre 2018
The Old Lady faces Bologna tonight and the official Twitter account of the club chose a picture of the Frenchman to publish a stat about tonight's clash.
Players like Sami Khedira have scored their first Juventus goal against the Rossoblu
and Juventus fans are wondering why the club opted to post a picture of Pogba who left Turin to re-join Man United in summer 2015.
The caption to Pogba's picture reads: "Juventus have won each one of the last five home games in Serie A against Bologna. That's the best domestic winning streak against the Rossoblu."