Juventus make Zenit final offer for Everton target Witsel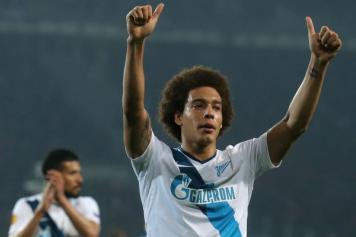 30 November at 15:20
Juventus are very serious about reinforcing their midfield, if the latest reports are accurate.
​
According to Tuttosport, Juventus are set to make another offer for Belgian international Axel Witsel. Only thing is, it's exactly the same one they made last time!

Everton are also known to be interested in the Belgian international.
Knowing that the Belgian's deal expires next summer, Giuseppe Marotta offered Zenit Saint Petersburg a measly
€
6 million for the 27-year-old. Though it looked like Witsel on board, it later transpired that the Russian Premier League side wasn't going to let him go easily.
This despite Witsel saying that he would "move to Juventus either in January or June".
Unbowed by this sudden stiff resistance, Marotta has returned to the table with exactly the same offer.
Either Zenit can take it, so the logic goes, or the Bianconeri can simply veer onto another target for the time being… and wait until June, when the Diable Rouge will presumably be available on a Bosman.