Lavezzi to Inter?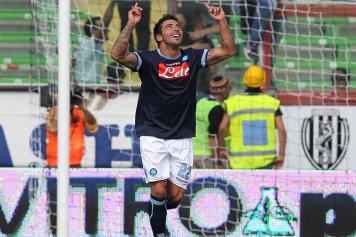 07 February at 18:06
According to Italian reports, Ezequiel Lavezzi will be joining Inter at the end of the season.
The Argentinean striker is also believed to have bought an apartment in Milan ahead of his transfer. However, his agent Alejandro Mazzoni, denied such rumours.
"El Pocho doesn't have a flat in Milan, that's totally unfounded," said Mazzoni.
"Ezequiel is not at his best fitness wise but he wants to win everything with Napoli. The Coppa Italia is a big chance for him and the Azzurri are also in Champions League so he is excited. Winning silverware is a priority for my client," concluded the agent.
Serafino Ingardia