Milan move in to snag Aston Villa, Roma target Diawara!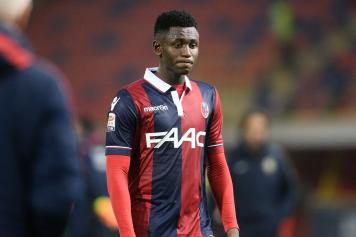 17 August at 12:43
This could be interesting! Rather underwhelmed by their club's transfer campaign, Milan fans could finally see their club pick up a bona fide, if young and raw, Serie A midfielder.
Remember Amadou Diawara, the 19-year-old Bologna mainstay who has attracted interest from all Europe, including clubs like
Juventus, Bayern
and
Aston Villa
?
Adriano Galliani has got in touch with agent Daniele Piraino, and has offered him a €3 million loan deal, with a buyback clause.
Quite why Bologna would accept this, however, is far from clear, seeing as
Roma previously offered
a deal totalling €15m, and Aston Villa have bid €17m!
Diawara is known to like the idea of moving to Milan, and of preferring to remain in Italy for the time being.
@EdoDalmonte