Moratti and Thohir met this morning over possible sale to Suning group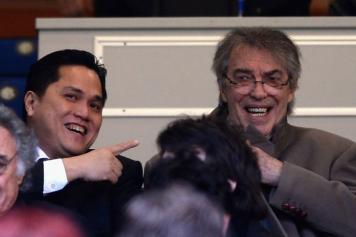 16 April at 17:46
Think Erick Thohir attaches much importance to the potential sale of Inter shares to Chinese group Suning?
As soon as the Inter Milan owner landed in Milan this morning, the immediately made a beeline towards Moratti's residence in Corso Vittorio Emanuele, according to the Gazzetta dello Sport.

The two almost certainly spoke of the potential sale of a minority share in the Beneamata, so that new investors can invest liquidity into the club and help Erick Thohir on a number of fronts, including marketing the club in Asia.

Though he hasn't expressed an opposition to increasing the club's capital, Moratti, who is now an honorary president, expressed his opposition to selling part of the 29.5% shares that he still owns in the club.