'Must I really leave?' The story behind Coutinho's departure to Liverpool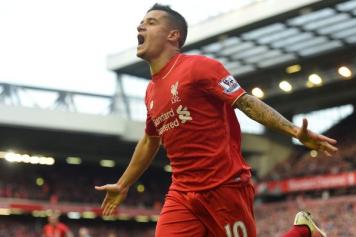 03 April at 13:45
Think Inter regret selling Philippe Coutinho to Liverpool? Sold for what now seems like a paltry €13 million, the 23-year-old is now a Premier League superstar, a regular goalscorer and a skillful playmaker. Oh, and he's probably worth at least three times as much as he used to.

But why did he leave Milan in the first place? We go to transfer pundit Fabrizio Romano for more information. Inter fans, look away now...

A key factor was the Brazilian's poor rapport with Rafa Benitez. Or, rather, the Spanish manager's poor relationship with his player, who was dropped after showing some initial promise, and who suffered when his notoriously stand-offish manager wasn't there to help him morally.

Coutinho struggled to feel like he was an important player, even under Benitez's successors - and his move to Espanyol only helped to make things worse, in a way. Though he played very well in Catalonia, the Brazilian superstar rightly felt like he had proved that he deserved more of a chance in Milan. Upon his return, Coutinho would show some promise, but spent far too much time on the bench.

And to think that Coutinho's departure was a decision that came from the very top. Once Liverpool's €13 million offer was faxed through, Inter immediately accepted- partly for budgetary reasons, partly to focus more on Mateo Kovacic, who has since been shown the door, too.

The Brazilian took it very badly indeed. When he was first told, he was almost speechless.

He did manage to squeak out a "Must I rally leave?"

Imagine how Piero Ausilio must have felt, having no idea how to tell Coutinho that there was nothing he could do, that the decision came from upstairs. Imagine how he must feel now that the 23-year-old is a superstar.

Because once the sadness subsided, Coutinho let his anger drive him, immediately asking Liverpool for guarantees on his playing time.

"I want to play, to show them who I am".

He sure has. Inter first and foremost.