Napoli star hints at Man Utd, Chelsea snub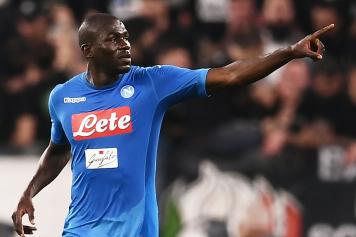 25 May at 11:30
Napoli star Kalidou Kouliably talked about his season and his future from Senegal training centre.
The rock-solid centre-back is being linked with a move to the Premier League where Chelsea, Man Utd and Arsenal reportedly want to sign him.
The appointment of Carlo Ancelotti, however, could convince Koulibaly to remain at the San Paolo for one more season
changing the plans of the Premier League giants.
"I arrived at Napoli in the right moment of my career. Napoli fans are amazing and people stop me in the middle of the street to ask me if we will win the next game. If somebody wants to know what enthusiasm means should come to Naples."
"I don't know how much I am worth, 120, 150, 60, I don't know but these things always make me smile. It means that hard work leads to results, Napoli take care of me and it's better to be loved rather than hated. I am ok, my family is happy and my parents are happy to see me there. Let's see what happens in the future. I am looking forward to play the World Cup, it's a dream come true."
GALLERY: Napoli players wanted in the EPL