OPINION: Gonzalo Higuain's irritability embodies Napoli's breakdown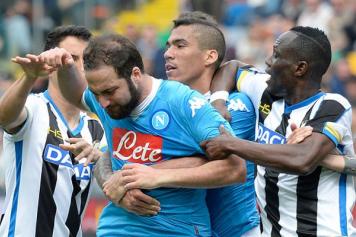 03 April at 22:00
A human reaction which will probably have a negative effect on Napoli's remainder of the season. Higuain's red card reaction embodies his teammates' frustration as they are walking away from the dream of winning their first Scudetto in 25 years.



The Argentinean star's leadership role on the pitch and inside the changing room has probably influenced the rest of the team too much. His 30th goal in 31 Serie A games was not enough to avoid Napoli's fourth defeat in league games, probably the heaviest now that runaway table leaders Juventus are six points clear of second-placed Partenopei.

The Bianconeri won 20 of their last 21 games and Massimiliano Allegri's side look even more determined after the painful Champions League elimination at hands of Bayern Munich.

Gonzalo Higuain, the team's top scorer, the leader and probably the best player of the squad has probably paid the highest price. He couldn't keep his nerves at against Udinese, but some of his teammates betrayed him more than nervousness. Lorenzo Insigne, José Callejon and Marek Hamsik failed to live up to their potential at the Dacia Arena and in some of Napoli's previous games.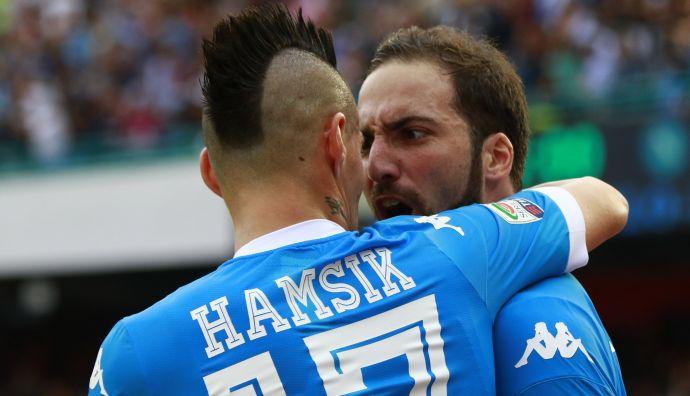 The former Real Madrid star could now miss the next two or three games for his disrespectful behavior towards the referee, which means he could be suspended for both Inter and AS Roma clashes. The Giallorossi are now four points behind the Partenopei with the meeting between the two sides scheduled for match-day 35 at the Olimpico.

Their campaign could have been triumphant, but without their leading scorer, Napoli could waste everything they've done until now. With rumors and speculations over the striker's future which are far from being over, Higuain's irritability embodies Napoli's breakdown.

CM.com staff, translated by Lorenzo Bettoni @lorebetto