OPINION: Time has come for Berlusconi to sell AC Milan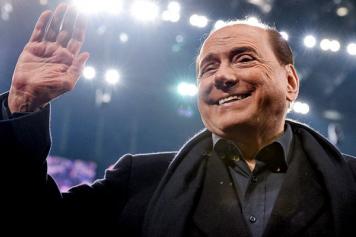 18 April at 17:37
AC Milan's 1-0 win to Sampdoria was definitely not an exciting one. The
Rossoneri
new manager
Cristian Brocchi
could not make too many tactical changes and we are all aware that moving a couple of players on the pitch does not mean developing their qualities.
Earning the three points at the Marassi was important to
distance Sassuolo and Empoli
before facing a host of clubs which are within AC Milan's reach (Carpi, Verona, Frosinone).
Brocchi won his first game as the
Rossoneri
boss, but his mentor
Silvio Berlusconi had failed to show up
at the manager's first presser last week as well on the Marassi stands yesterday. He had only appeared to sack Mihajlovic before disappearing again.
What kind of president he is? Is getting rid of a manager and abandoning the team shortly afterwards the right way to support your lads?
Everyone knows what's going on in this club. The Berlusconi family (especially Silvio's eldest daughter Marina) want to sell the club as soon as possible, though the
Diavoli
owner is still not convinced by the China group's offer to acquire the club.
Putting into doubt the club's sale is a
punch in the gut for all the Rossoneri fans.
AC Milan are stuck in a tunnel and no one can see the light at the end of it.
Andrea Distaso @AndreDista83, translated by Lorenzo Bettoni @lorebetto