Phone call leaked: Sampdoria president Ferrero threatens Eto'o's agent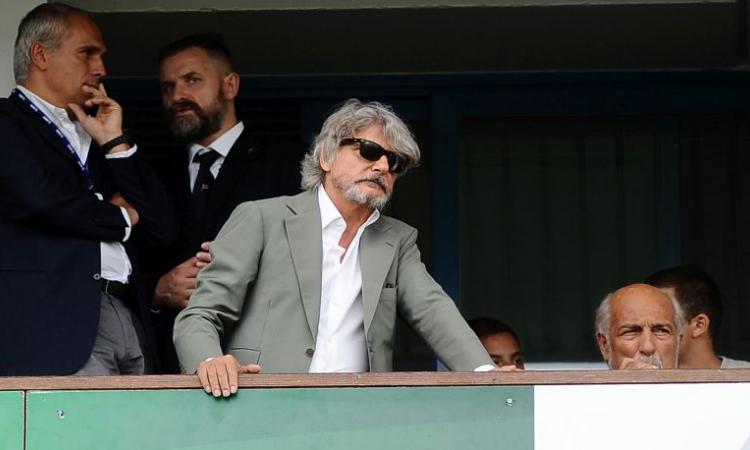 2016-05-08 - 21:43
No secret that Sampdoria president Massimo Ferrero and Samuel Eto'o's agent George Gardi are not on good terms since when the former Cameroon international left the club in 2015 after a six-month spell at the club.
Gardi sued Ferrero one year ago for not having signed Cameroonian footballer Fabrice Olinga as the two parties had agreed when Eto'o joined Sampdoria. Gardi has also sued Ferrero for threatening him and after a phone call dated back to last year.
That phone call broadcasted by local tv station
Primocanale
. During the 'conversation', you can hear Ferrero saying:
"You are an as****e, a servant of Samuel [Eto'o]. I am not that kind of president that you know, I am coming right there to kick your a**!"
"Don't bust my b****, all right? I'm coming to look for you. I am going to punch you. I don't want to get p****d, I am going to sue you!"
"The next message you send to Rete Italia [Italian TV station] or someone else I am coming to you to cut your ear off, then you can take it, wrap it and bring to Eto'o."
Gardi sued Ferrero after this phone call even if the club's lawyer Romei told
Primocanale
last July that problems between the two parties are solving.