Pippo Russo: a mistery called Doyen - Part 1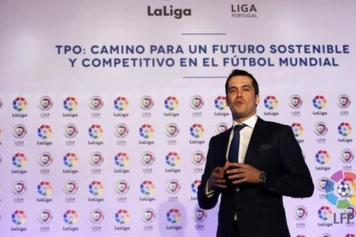 15 May at 16:30
A mistery called Doyen – Part 1
The fund Doyen Sports Investments (DSI) is becoming popular among the Italian football fans, as the news of a possible sell of AC Milan is hitting the headlines
. Doyen Sports Investments used to be known just by a small amount of economic analysts, but it now represent an important actor in the negotiations between Silvio Berlusconi and Bee Taechaubol. Despite main media daily reports, the image of Doyen Sports represented by the press is partial and inaccurate. That's why at calciomercato.com we decided to publish a series of articles describing which are Doyen Sport's interests and which is the history of fund, committing one of the most important experts in terms of global football economy. Here you are the first "episode" of a long series.
The first public appearance of Doyen Sports is dated October 2011, as the logo of the fund appeared on the kits of some La Liga clubs: Atletico Madrid, Getafe and Sporting Gijon
. The logo printed on shorts and t-shirts of these clubs was hardly visible. For example it was placed under the players' name and number or on the t-shirts' sleeves. By the way, the impact that Doyen Sports wanted to gain on global football was everything but marginal, not necessarily working on the public eye. Press reports at the time talked about "temporary agreements" between clubs and DSI, adding some more details like in this article published on the Spanish website "El Pais".
(http://elpais.com/diario/2011/10/19/deportes/1318975211_850215.html
).
First of all, the article reported that after Atletico Madrid, Getafe and Sporting Gijon a huge number of other La Liga clubs have received offers by Doyen
. But the most warning rumour concerned the fact that the fund was actually obtaining the players' economic rights of some Spanish youth clubs. At least, this is what has been whispered by a few people from the board at Sporting Gijon. From that moment, the club begun an economic dependence from the fund which is still in progress today.
It has been pretty easy for Doyen Sports to penetrate in the Spanish football market, as most of the clubs were and actually are in financial crisis and the situation of the clubs remembered the ones of family obliged to sell golden items because of cash shortage.
The Spanish newspaper El Pais also revealed that Sporting Gijon have received by Doyen around 150.000 € (less than 110.000 £) for its sponsorship
. Nearly nothing, but still something for a club in financial crisis. The first names of football players controlled by Doyen, came to light as well. Among these players there is former Getafe Ruben Perez (born in 1989) and actually playing for Granada CF (La Liga). At the beginning of this season, Perez spent six disappointing months on loan at Serie A club Torino FC, who decided to drop him in January, after just six appearances.
Ruben Perez's profile is obviously displayed on Doyen's official website as well, in the section dedicated to their players.
Despite being 26 already and having a lousy talent, the Spanish midfielder always manages to find a team to play in, always in clubs linked with Doyen or in business with them. Real Betis, Elche CF and Torino FC are among those. Last August the Serie A team also sold the Italian left wing Alessio Cerci to Atletico Madrid, another club dealing with Doyen.
Last but not least, also the family Pozzo is in business with the fund. The Pozzo family own both La Liga club Granada and Serie A team Udinese
. In Spain, they their partnership with Doyen is carried out by Quique Pina, Granada's president and right-hand man of Giampaolo Pozzo. Remember Quique Pina's name as he will be recurring both in this article and in the following ones.
Going back to Ruben Perez, at Granada he contributed to the club's relegation in Segunda Division, which is now nearly official. At the end of the season he will surely be back at Atletico Madrid, that last year cashed in half million euro for the Torino FC loan.
This and other transfer market stories are useful to have a brighter idea about football players brought to clubs by Doyen.
So, which kind of players do they own? On one hand they have some great ones, but on the other hand they also have some lousy and embarrassing players.
What it's important to understand, is if Doyen is really relying on a club or is just using it to move money in their favour.
Atletico Madrid and Porto are perfect showcases both for Doyen's players as well as for the Third Party Ownership model (TPO) applied to football
. This model is basically the one that FIFA believes to have cancelled, but which is actually bypassed by TPO which are properly buying football clubs.
When Doyen stepped for the first time in Spanish football in 2011, many questions came to light, but answers were so slow that the fund had time to develop and increase. The fund was linked with the powerful football agent Jorge Medes, which actually had some business with them through his personal agency Gestifute. By the way the partnership ended in 2014.
Once again, it was El Pais to find information about the fund and narrowing the truth about them.
This
article in particular is focused on the shared-out of Doyen Group's sport department: Doyen Sports Investments (DSI).
It is revealed that the company's headquarter is based in Malta, a country that after its entrance in the European Union in 2004, has become a sort of Switzerland of the Mediterranean area, providing friendly policies concerning bank secrecy and company law.
Claudio Tonolla is the person who founded DSI in Malta. Tonolla is managing executive at Credence Corporate and Advisory Service, a company with headquarters in Malta and Milan. He is an expert in building investments funds and online betting agencies.
If you want to know more about these murky links between football, finance and betting I advice you to read an
enlightening reportage by a Brazilian blogger: Leandro Demori
, whose reading should be mandatory in every journalism school as well as in some absent-minded Italian sport newsrooms. That article from Leandro Demori is actually the starting point of our investigative report.
In the meanwhile, what's happening to Spanish clubs after the mysterious appearance of Doyen in October 2011?
Some, such as Atletico Madrid and Sevilla FC have had relative benefits from Doyen. The results on the pitch by these two clubs had been excellent in the last few seasons, but "Doyen's players", tent not to stay in these clubs despite having played top-class seasons.
In addition, when players are sold, clubs can cash in just a small amount of money, while the majority of funds are received by Doyen. That's why the economic position of Spanish teams, does not get any better.
The situation concerning smaller clubs, is obviously worst, as they kicked off a spiral of economic dependence after the arrival of Doyen
. That's exactly the situation of Sporting Gijon. They were relegated in Segunda Division in 2012 and on top of that they fallen in an even deeper financial crisis, after having agreed a credit of € 2.5 million (about £ 2 million) with Doyen, which they were now not able to pay back within November 2013. In the summer of 2013 the local press assumed that the club could have been forced to sell their best player, Roberto Canella, in order to bay back their debt. In the summer of 2014 Sporting Gijon actually loaned Roberto Canella to Deportivo La Coruna, a club very close to Jorge Mendes and last summer, the Portuguese agent was still in business with DSI. Is that just a coincidence?
It is a matter of fact that the Gijon's financial situation is getting worse and worse.
Reports from last April
highlight a club's debt higher than € 30 million (more than £ 20 million) and
the one with Doyen has increased to € 3 million (nearly £ 3 million)
.
Club's supporters are now in constant deployment and are trying to let the public now about the club 's dramatic situation through the website
http://www.tufenuncadecaiga.org/
, literally "don't let your passion die".
This effort represent quite an example for other supporters (especially Italians) who are still waiting for whatever business man to invest in their club, no matter where their money are coming from.
One last thing about Sporting Gijon is the fact that last December an English fund named Solver Sports Capital was in talk with the club's board, in order to buy the club
. One of the few thing that we currently know about this shadowy English group is that its delegate in Spain is Omar Zeidan, right hand-man of Quique Pina. Yes, the same Quique Pina, president of Granada, that we mentioned earlier. All these elements and the ones coming up in the next articles underline how the path undertaken by Spanish football is something pretty similar to submission to investments funds, just like Doyen Sports.
Pippo Russo
@pippoevai