Between Arsenal and Chelsea. here is the latest on Rugani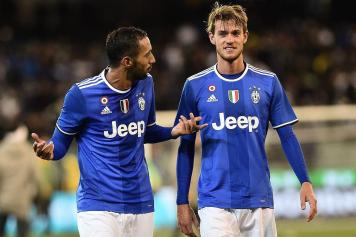 14 June at 19:50
Daniele Rugani's Juve future seems to be more in more in doubt as this has been a talking point of late. With Caldara returning to Turin, it seems like one between Mehdi Benatia and Daniele Rugani are destined to leave Juve this summer.
ARSENAL AND CHELSEA HAVE INTEREST - We have previously talked about
Arsenal's interest in both Rugani and Benatia
as they aren't the only ones since
Chelsea also have a lot of interest in the Italian internationa
l. As we have reported, Rugani's agent met up with Paratici today to discuss the matter as Maurizio Sarri (who is close to Chelsea) likes Daniele Rugani a lot.
His current contract expires in 2021 as the 23 year old defender surely has a bright future ahead of him. The bianconeri would surely like to receive at least 20 million euros for him as the blues now seem to be in pole position for him. Arsenal might also make another attempt as a London derby is on the horizon for him...
Click on our gallery zone to view some Chelsea and Arsenal Serie A targets right here on
Calciomercato.com.