Report: Juventus stars Dani Alves and Moise Kean have disciplinary issues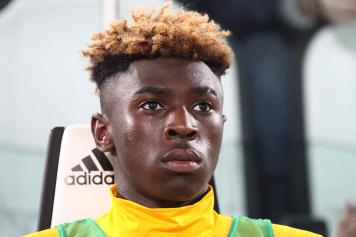 22 November at 11:03
Problems in the Juventus locker room?
Il Giornale's
Tony Damascelli
claims that Juventus stars Moise Kean and Daniel Alves are behaving badly, and risk compromising their respective futures at the club if they carry on.
Alves, who we've flagged for underperforming in recent weeks, is not behaving "in line with the club's code of conduct", and could be dumped if he doesn't change. It appears that his deal includes a shortcut that could allow them to ditch the former Barcelona man at little cost to themselves.
Moise Kean isn't doing much better if Damascelli has got his facts right: the 16-year-old is referred to as a "Teddy Boy" - probably for prima-donna, rebellious behaviour - for how he acts in the dressing room, and claims that he has a lot of precedent when it comes to mistreating team-mates and opponents alike.
Though rather vague, this is something that should be flagged for the time being, while we await new evidence.
This should be a concern to Juventus fans, who saw the 16-year-old make his professional debut this weekend in the 3-0 drubbing of Pescara.
Great things are expected of both Kean and Alves. It would be a pity to see indiscipline mar all of that before they have a chance to do something.