Revealed: who is the Arab businessman who wants to buy AC Milan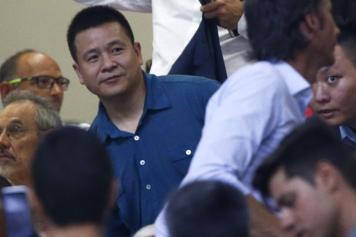 06 December at 10:20
AC Milan's Chinese owners could sell the club at the end of the season,
Calciomercato.com had exclusively reported last week.
Several top sources and papers in Italy have confirmed our exclusive news and
Telelombardia
has revealed the name of the potential investor who would acquire a majority stake in the club.
As we reported earlier last week,
AC Milan's current president Yonghong Li
wants sell the club at the end of the season with Highbridge and Elliot Group that would enter in control of the club looking for new investors interested in buying the club.
​According to
Telelombardia
the group that wants to acquire a majority share in the club is the
Fawaz Abdulaziz Alhokair Group which has already begun a few projects near Milan.
The company has 19 shopping malls in Saudi Arabia and Fawaz Alhokair, the founder and owner of the company, is a property developer.
​What is the Fawaz Abdulaziz Alhokair Group doing in Milan? The group is already active in the
'Falk area', close to Sesto San Giovanni and it is no coincidence that Milan's mayor Giuseppe Sala has recently revealed that the new stadium of AC Milan could be built right in that area.
The Fawaz Abdulaziz Alhokair Group is also planning to build the biggest shopping mall in Europe in Rome in an financial operation worth €1.5 billion.