Roma Director claims Pjanic wanted Juventus move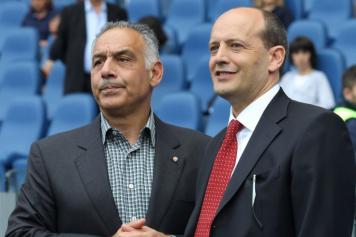 11 June at 11:52
Roma fans who were hoping for a last-minute reprieve have been disappointed... and the information comes straight from the horse's mouth.
A rumour had done the rounds recently, according to which Roma (who only need signatures to confirm Pjanic's departure) were having second thoughts about selling the Bosnian to Juventus, and were going to keep him.
Director General Mauro Baldissoni went on Roma Radio to read out a communique' from Pjanic, in which the Bosnian expressed his desire to move to a different club, which he specified to be Juventus.
"With this note I inform you that I intend to activate my right to be transferred to another club, as previously agreed."
This doesn't prove that Pjanic wants a move to Juventus maybe just that he is resigned to it.
We recently published a Corriere article
which claimed that Pjanic was embittered, and that the club had sold him 'in 15 minutes'.