Romania, Iordanescu: 'It hurts to lose like this'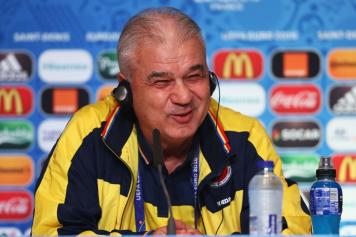 10 June at 23:58
After the game lost to
France
,
Romania
boss
Anghel Iordanescu
said: "It hurts to loose like this, with a beautiful goal scored by a beautiful player at the last minute. However, I want to congratulate with my players, who followed the tactical advises I gave them. I also want to thank them for their quality".
"I think that we played a great game", the 66-year-old added, "we started the game in a great way, but we wasted a great chance to score. At the beginning of the second half, we also has some chances, but
Stancu
missed again. France's first goal?
Tatarusanu
says that there was a fault on him, I can't tell exactly what happened, but I don't see why I shouldn't believe him."
M.G.