ROMANO EXCLUSIVE Why Juve are calm despite Bayern's Coman cold feet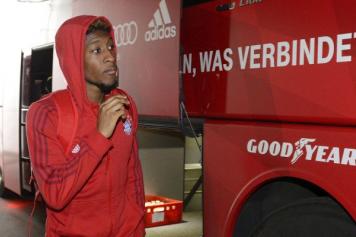 18 October at 09:08
What if Bayern really didn't want to keep Kingsley Coman?
The story is doing the rounds in Germany, with reports of Coach Carlos Ancelotti being less-than-impressed by the young Frenchman, last seen starring at Euro 2016 with Les Bleus.
Yet, Juventus are still calm. Why?
Simple: the youngster was acquired for nothing, and has already guaranteed 7 million to Juventus, the sum Bayern are paying for his loan. Beyond that, it appears that the Bavarians will activate the release clause in Coman's deal and pay the remaining 20, because the club has bet on him and helped him develop.
Apparently, the two-year loan also carried with it the promise of signing Coman for good at the end, and the Frenchman is still part of the German side's long-terms strategy.
Were things to go wrong, however, Juventus would get back a youngster with more experience and value, seeing as he has plenty of suitors. Even then, someone like Coman could simply turn out to be useful in a black & white shirt…
@FabrizioRomano, adapted by @EdoDalmonte