Rumours: Juventus reach agreement with Thiago Silva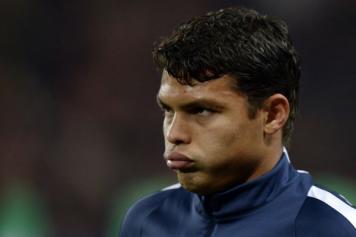 24 November at 09:59
Juventus have reached an agreement with
PSG defender Thiago Silva
, today's
edition of
Tuttosport
reports. The Brazilian defender's contract expires in June 2017 but the Ligue1 side haven an option to extend the player's contract for one more season if they quality for the Champions League.
There is, however,
a clause included in the 32-year-old defender's contract
that would allow Juventus to sign the experienced defender paying a minimum compensation to PSG.
If the news is confirmed,
Thiago Silva would move to Juventus
at the end of the season. The Italian paper claims that the deal is almost done, though Giuseppe
Marotta has not even confirmed to be in talks with the former AC Milan defender.
Despite that, the Old Lady's CEO confirmed last month that Thiago Silva is one of those players that Juventus are interested in signing. Despite his age, the Brazilian remains one of the best defenders out there and if it's true that there is a clause in his contract, Juventus will do everything to activate it to bring the defender back to Italy.