Silvio Berlusconi offered AC Milan's honorary presidency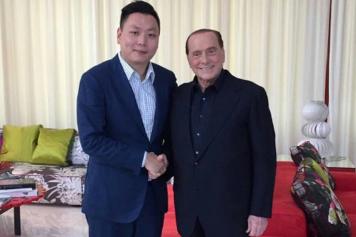 07 November at 15:29
Silvio Berlusconi has been offered AC Milan's honorary presidency by next club's owners Sino-Europe group. The Chinese
consortium is about to complete the club's takeover
and have reportedly asked Berlusconi not to leave the club, offering him the honorary presidency.
Berlusconi bought AC Milan 30 years
turning the Serie A side into one of the most successful clubs in the history of the game.
AC Milan have won 28 trophies during Berlusconi's reign becoming the second club with the most wins in Champions League, behind Real Madrid.
New owners are going to appoint a new CEO (Marco Fassone) and a new director of sport (Massimiliano Mirabelli), but are said not to be open to do without Berlusconi's experience, that's why they have reportedly asked the Italian businessman to remain in charge as honorary president.
According to
La Repubblica,
Berlusconi is still thinking about the Chinese consortium's offer, but seems likely to accept their proposal.
Lorenzo Bettoni