Tottenham target cut-price Bale to get back at Real Madrid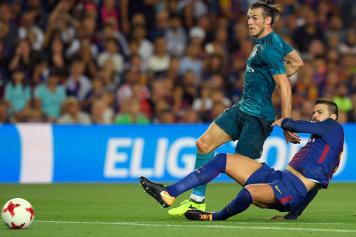 07 June at 10:55
Tottenham have a plan which will help them get revenge on Real Madrid, and it has something to do with Manchester United.
The North Londoners aren't happy that the Merengues had Mauricio Pochettino in their crosshairs to replace Zinedine Zidane, who resigned from the post last week after winning his third-straight Champions League.
Pochettino himself had recently signed a five-year extension with Daniel Levy's side.
But, according to Don Balon, Tottenham haven't been twiddling their thumbs: they want to bring back Gareth Bale.
According to the Spanish outlet, the Welshman has long wished for a return to the Premier League, something that has been widely reported in England. What isn't so generally accepted is DB's assertion that Bale wants to return to his original club, which sold him for a lot of money (up to €100m including bonuses) in 2013.
The North Londoners are also hoping to get the 28-year-old on a cut-price deal, something that may not be so easy. Recent reports indicate that Ed Woodward is ready to splurge €85m in order to make dress the Welshman in red.
Though Bale's departure was seen as a guarantee before the Kiev final, his brace against Liverpool in the Champions League showcase has thrown his future into confusion.
What is certain is that Real would want a considerable sum for their man.